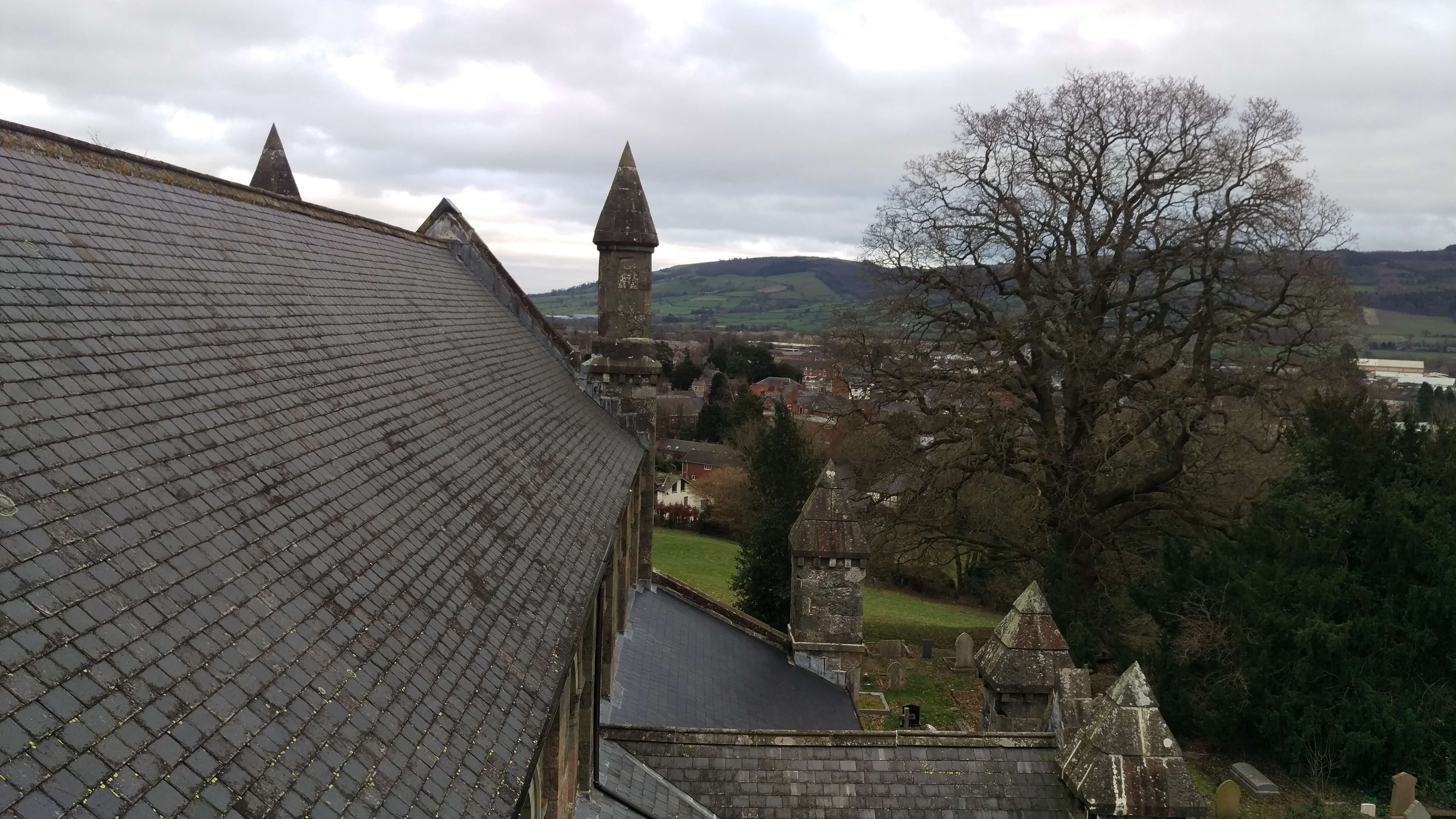 A few weeks ago we hired a 'cherry picker' to access the higher reaches of the building to do some re-pointing and to check over the guttering. We were able to get a lift that goes higher (up to 21 metres) than we have previously been able to which was great for reaching the nave roof guttering and for getting to the base of the higher turrets.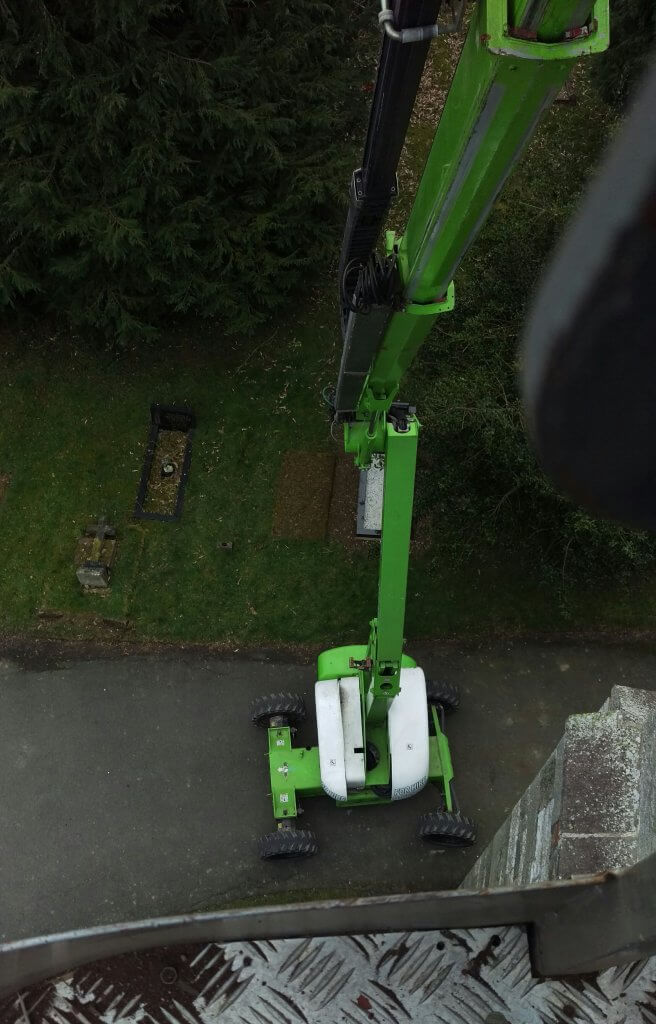 Whilst being able to reach much higher was brilliant on a practical level, actually physically being at those heights was a little terrifying at times, especially when the boom is at full reach (just how does it not topple over!). I will admit to having to sit on the floor of the basket for a little while until I got to trust the physics and engineering of it all… much to the amusement of Karl (he appreciated the company!)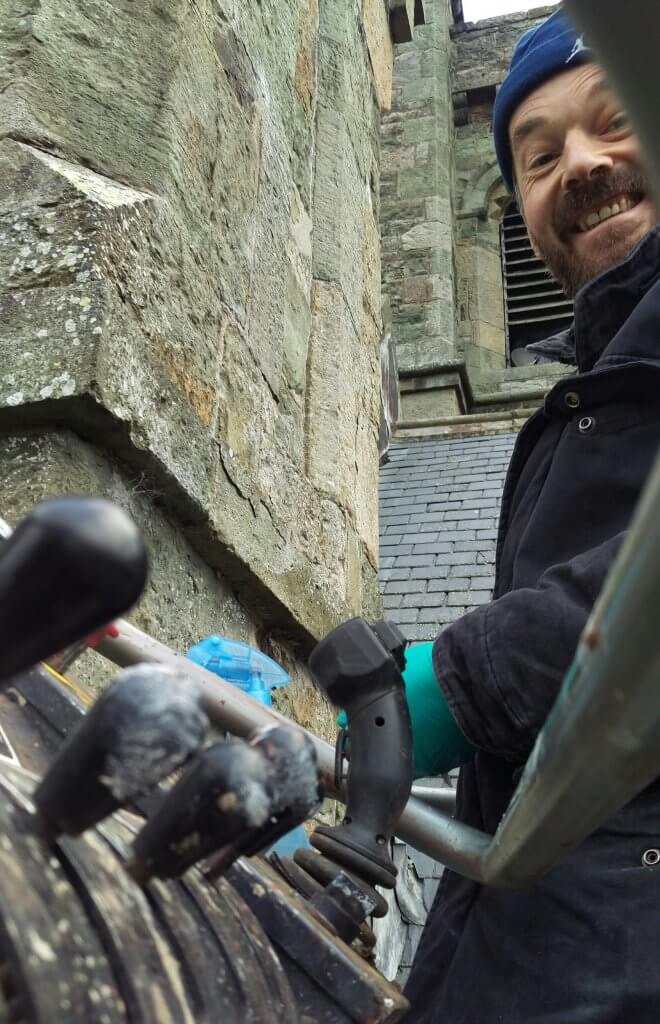 The south west side of the church really gets the brunt of the weather, and it is amazing how many gaps form between the masonry. It is a very therapeutic job filling them in.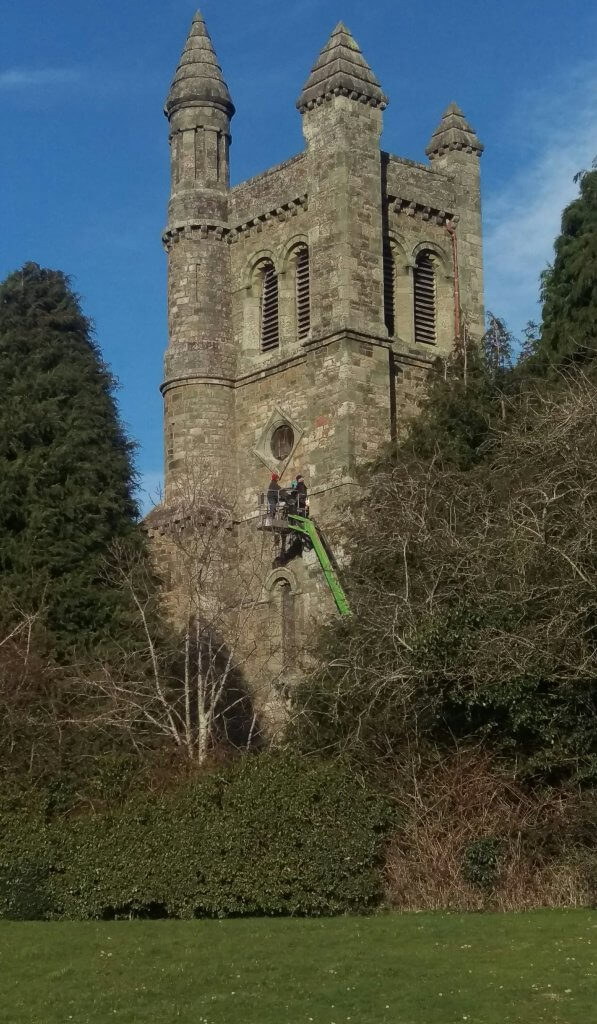 Our toil was rewarded with some great views of the church and the town, which does make you realise just how prominent Christ Church is!