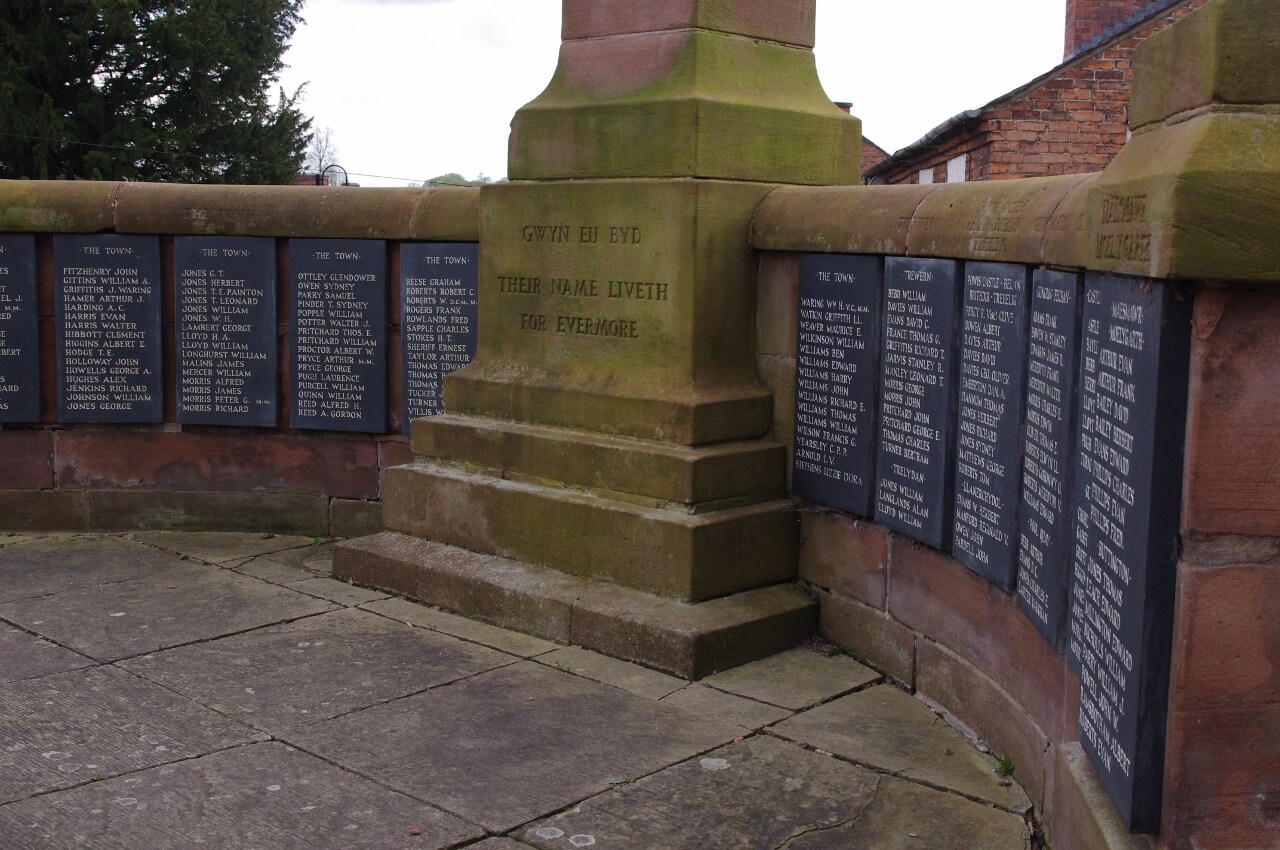 As a direct result of our 'Remembering the Fallen of the Great War at Christ Church' project, two new names are to be added to Welshpool's War Memorial.
Whilst researching the stories of William David Edwards and Harry Rudge, we discovered that they weren't listed on the War Memorial here in Welshpool, even though they had lived in Welshpool and served and died during the First World War. We contacted Welshpool Town Council who are responsible for maintaining the War Memorial situated in the churchyard of St. Mary's Parish Church. From the information that we passed on to them, they have decided to add these names to the War Memorial later this year.
You can see more on this story here.