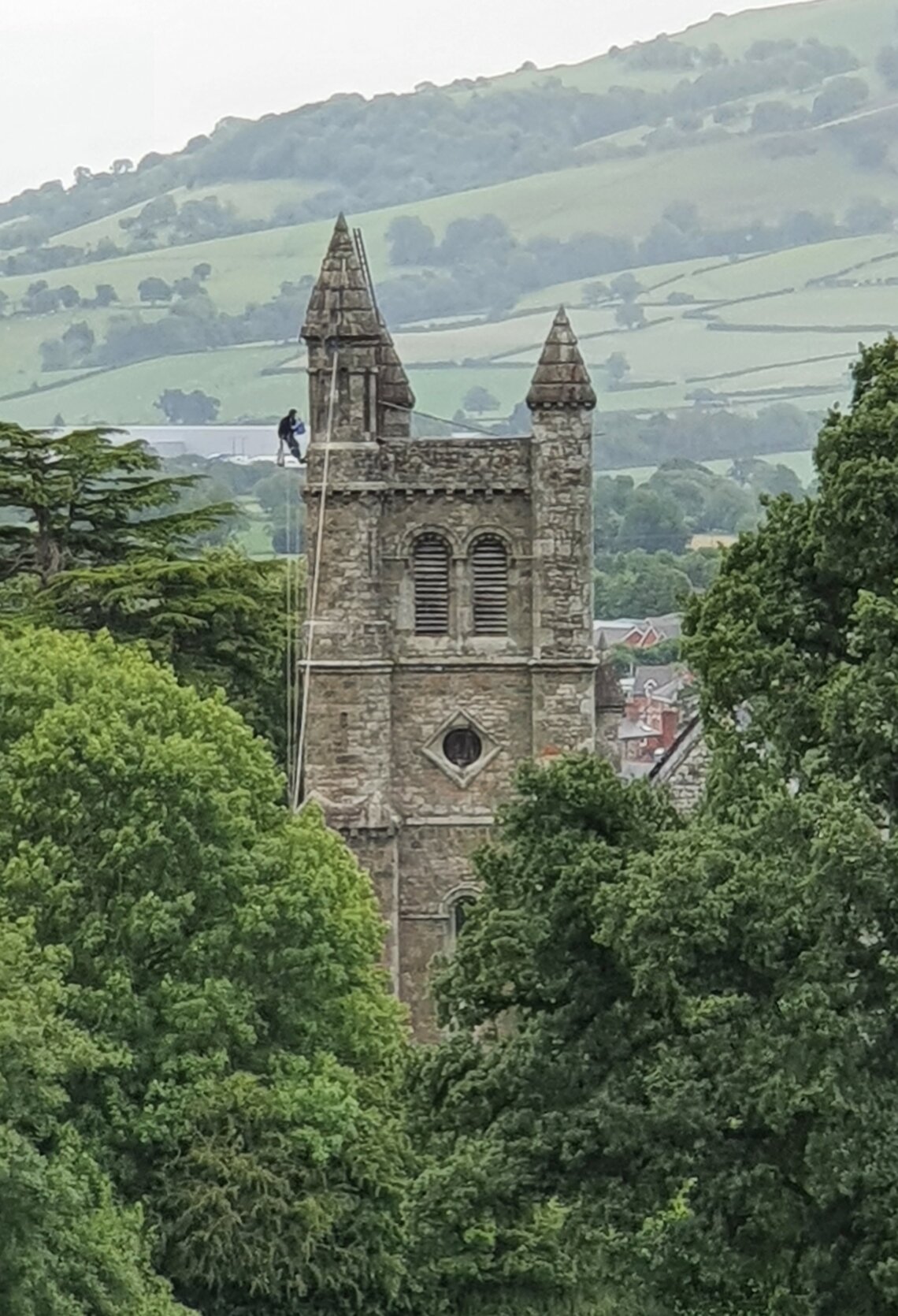 One major aspect of the restoration of Christ Church is the repair of the Tower. It is the part of the building that causes the most worry, especially during a stromy night! At 110ft tall access is clearly an issue. In the past we have hired a cherry picker to get to where we can to check over the stonework and repoint with lime mortar where necessary. However the main part of the tower remained inaccessable and in dire need of repair due to the high levels of exposure to the elements that it receives. To scaffold the tower required finances that are not available to us, so Karl had the bright idea of looking into high level rope work. This proved to be a far more viable option and we have had the great pleasure of having steeplejacks, Sam and James, working on repointing all four faces of the tower, including the finials on the very top. The eagle eyed amongst those of you that live locally may have spotted them dangling from the top of the tower, chatting away as they worked! It was quite a sight to behold as they were working on areas that haven't been touched for a very long time and hopefully won't need working on again for many years to come.
The tower is such a prominant Welshpool landmark that it is reassuring to know that it will now remain so for the forseeable future.
And whilst the ladders were in place, Karl and Fred could not resist going up to touch the very highest point of Christ Church! A once in a lifetime opportunity. And fair play to Victor who accompanied them to the rooftop which is further than I have ever been.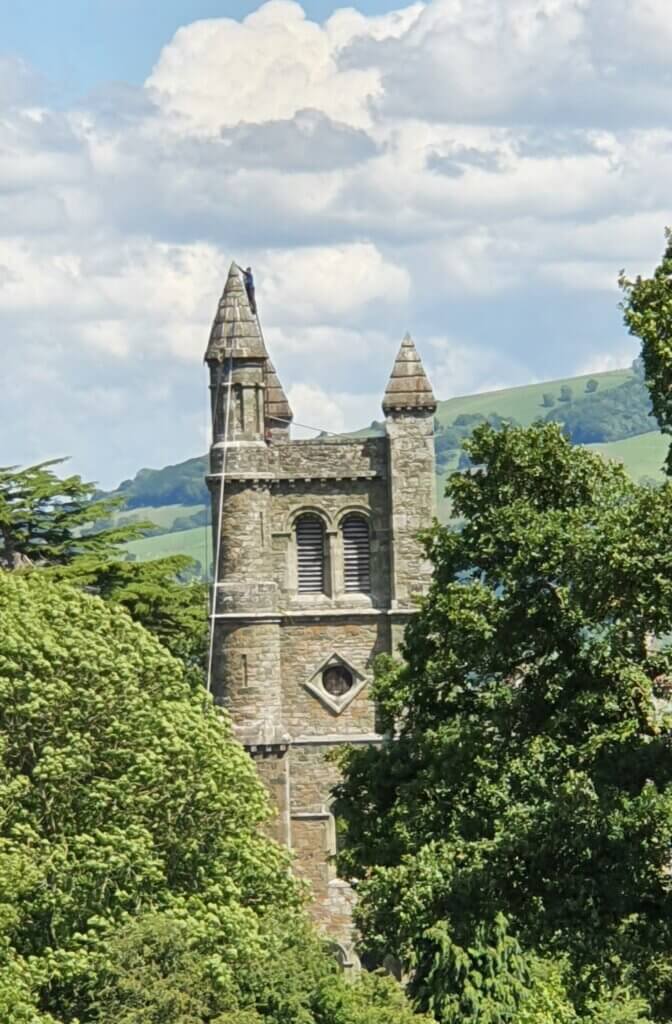 We are massively grateful to Sam and James for their skill and hard work in completing an extrememly daunting and seemingly impossible task. They were a real pleasure to have working here.
Their contact details are: Sam Perry, www.accessroofschimneys.co.uk, email: info@accessroofschimneys.co.uk tel: 07875 671 745 if you require any high level rope access work. They don't just work on towers, they are happy to work on all sorts of projects ranging from industrial, heritage and domestic.