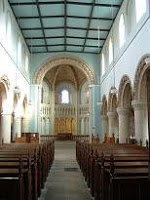 The Future of Christ Church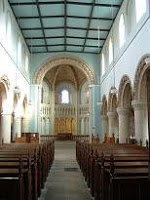 When the house is completed at the back of the church, we will take down 'The Hut'. We will then work on restoring all the interior walls by striping off all inappropriate modern materials and replacing them with lime products. Any damage incurred by years of water ingress will be repaired. We will install under floor heating to the Nave area, powered by our log boiler heating system.
When all this has been completed, we aim to open Christ Church as a concert, exhibition and tourist venue. We feel very strongly that this building was designed for people and that public use should play an important role in its future. This would be of an advantage to the building as well as be of social and economic benefit to the town of Welshpool. The acoustics of the building are superb and it would be a shame not to give the organ a new lease of life!