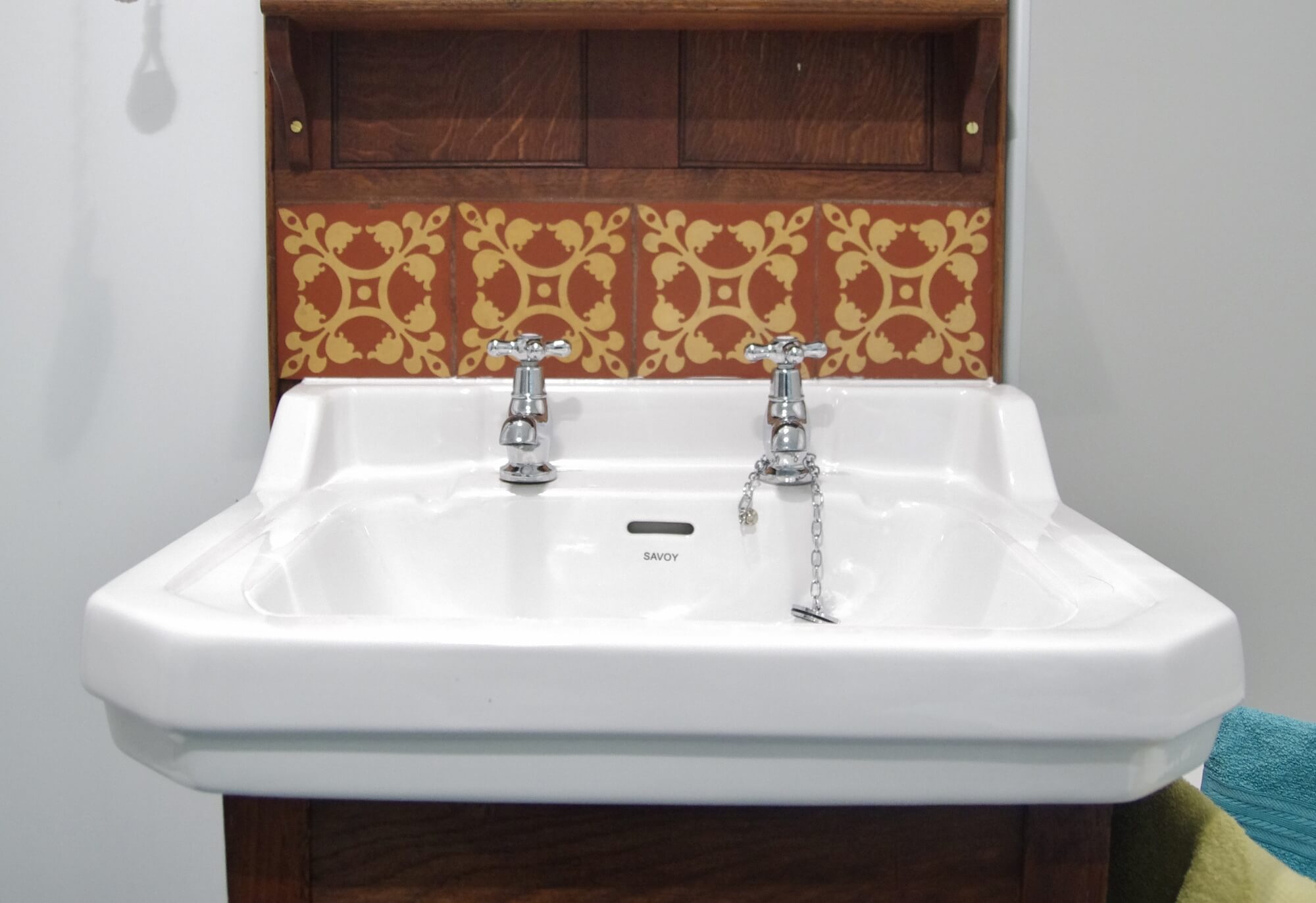 For over 15 years we have used a 'temporary' bathroom on the ground floor of the tower (in the coldest and darkest part of the church) which incorporated the basic facilities that were already here. Slowly and steadily we have created a new bathroom in the upstairs of the House, on part of what was the Gallery.
Building the walls, sorting the plumbing, plastering and painting the walls, laying the rubber flooring and installing the bathroom fittings has been a lengthy process spanning several years on and off.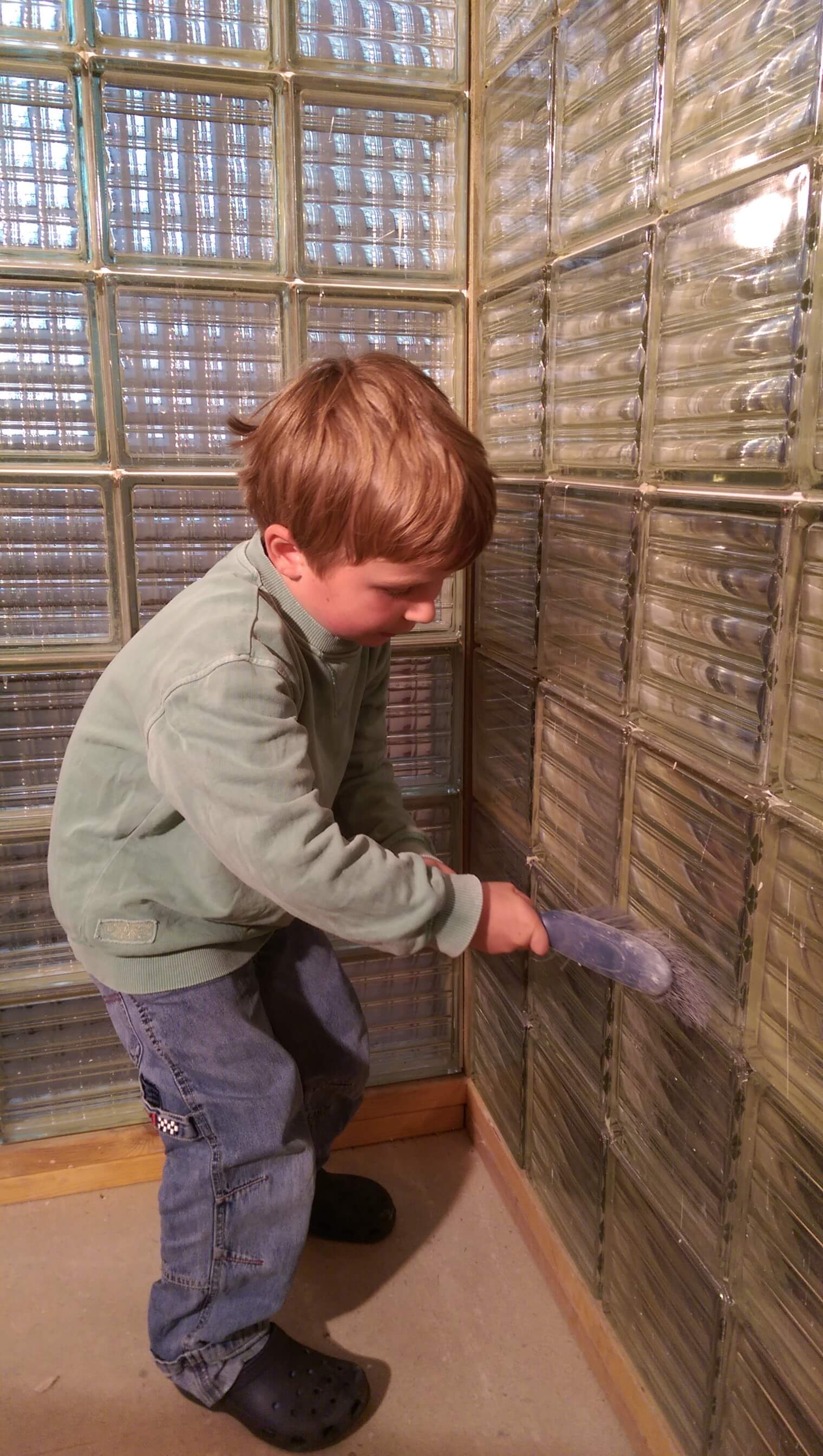 And here is how the finished bathroom looks…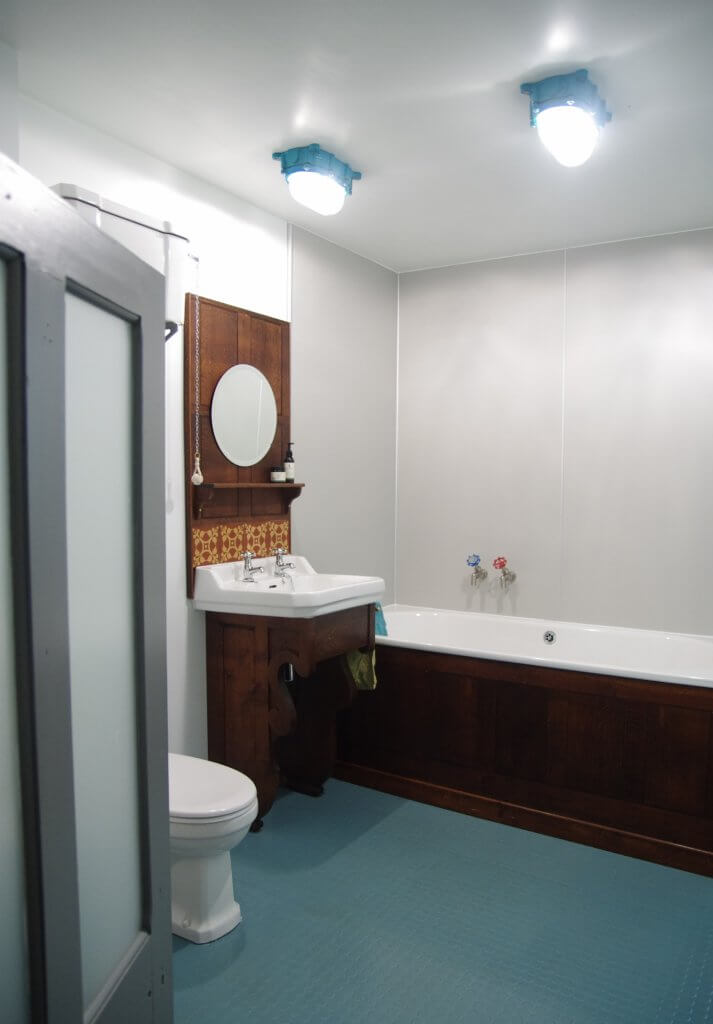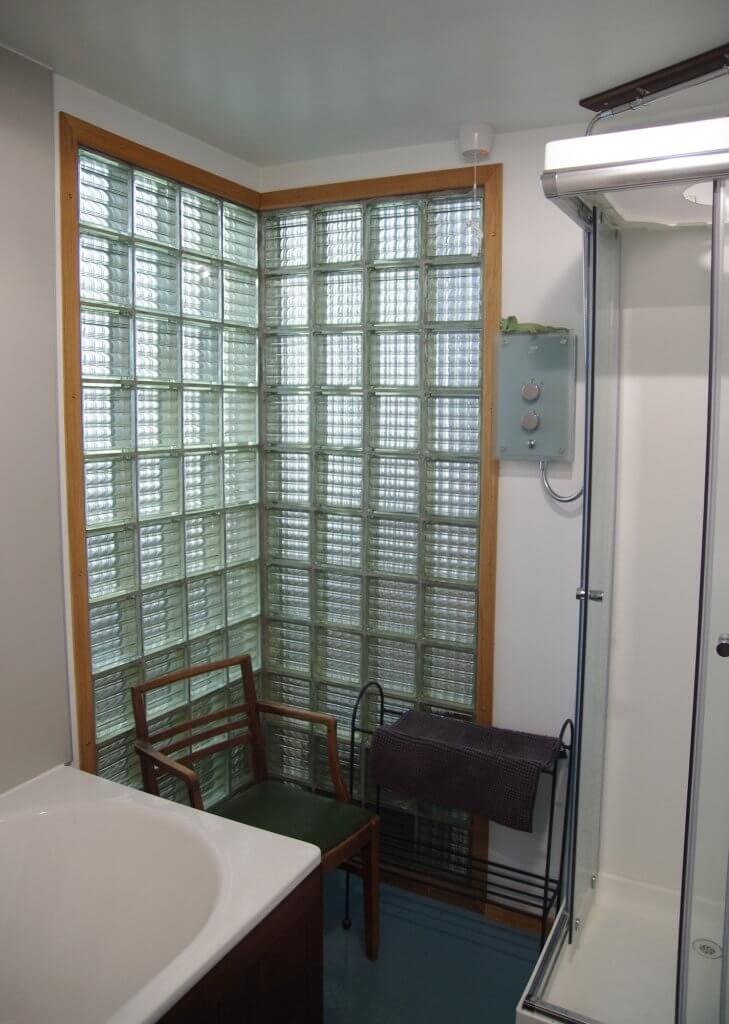 Karl has really worked his magic here by inventively using Christ Church oak in numerous ways such as paneling the bath and shelving for towels.
Victorian Minton tiles have been used to create a splash-back for the hand basin. They were originally on the church floor surrounding the Font.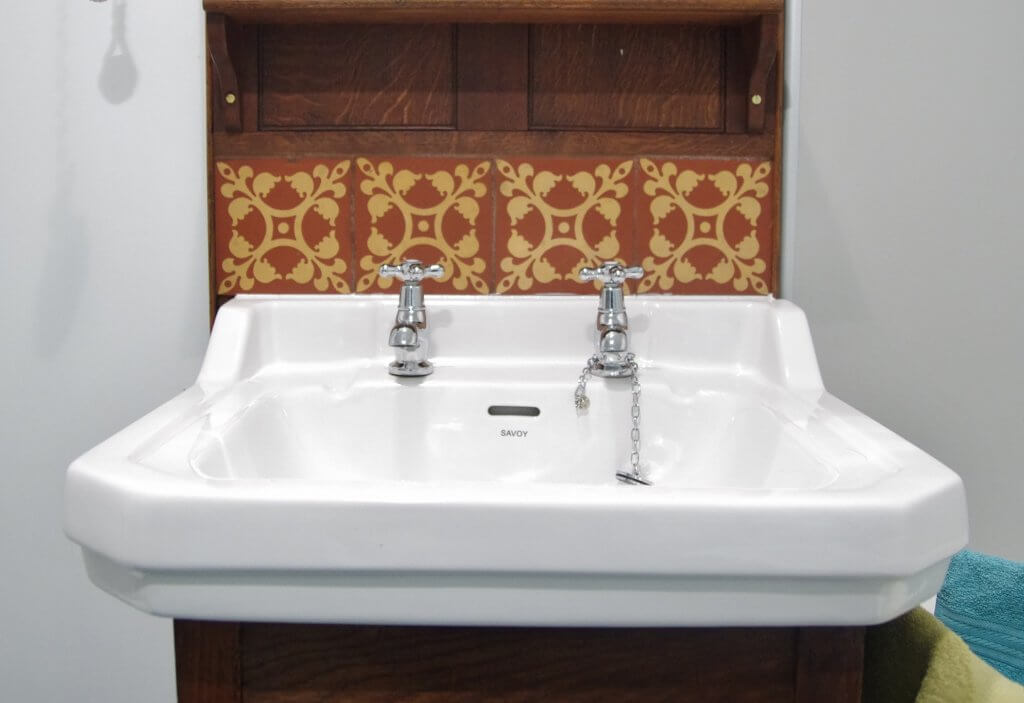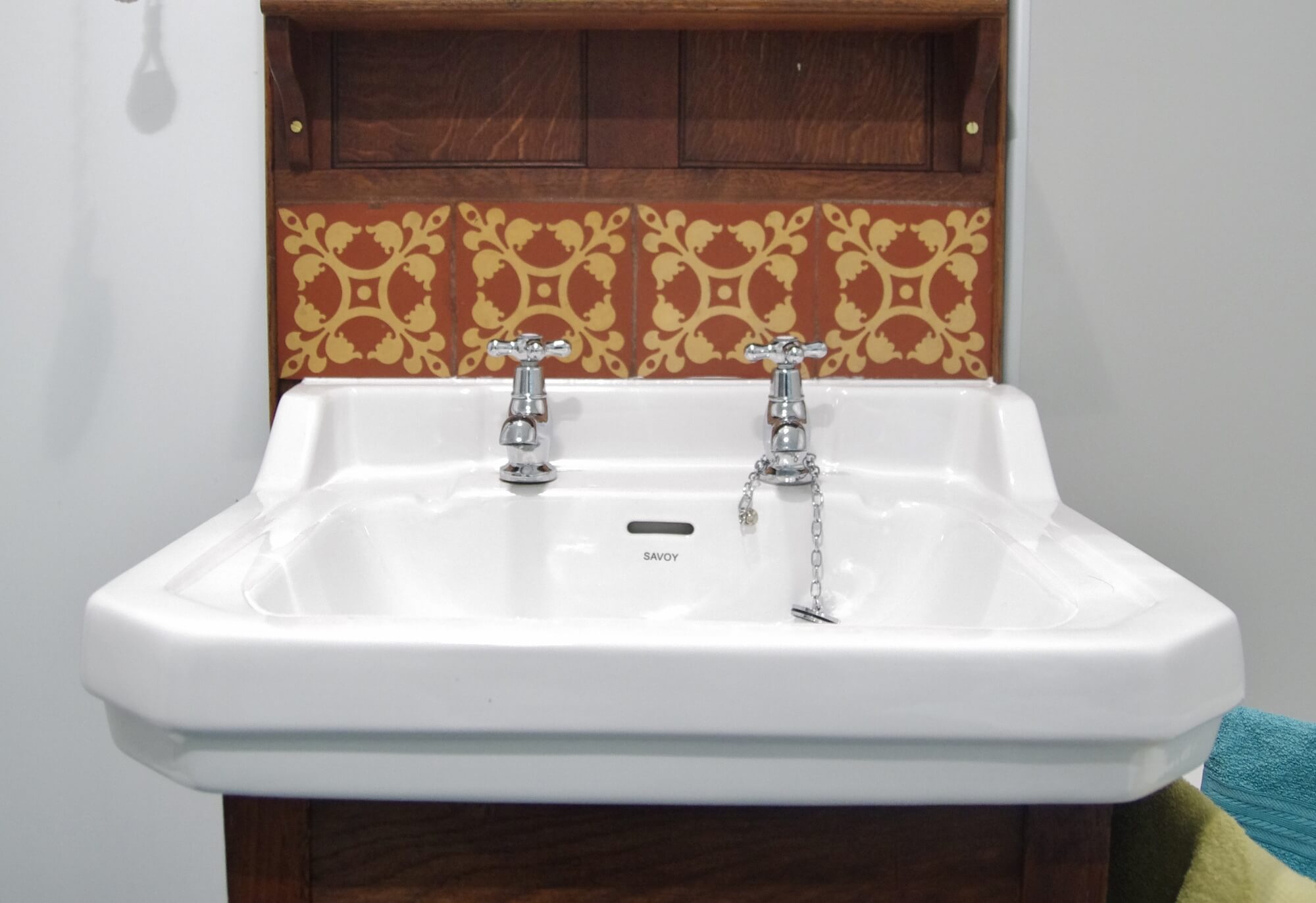 Karl loves to make things out of copper piping… the perfect material for a towel rail.
The bathroom has no window to the outside, so to allow some natural light from the Gallery windows we have used reclaimed glass blocks. If you look closely at them you can see miniature stained glass windows!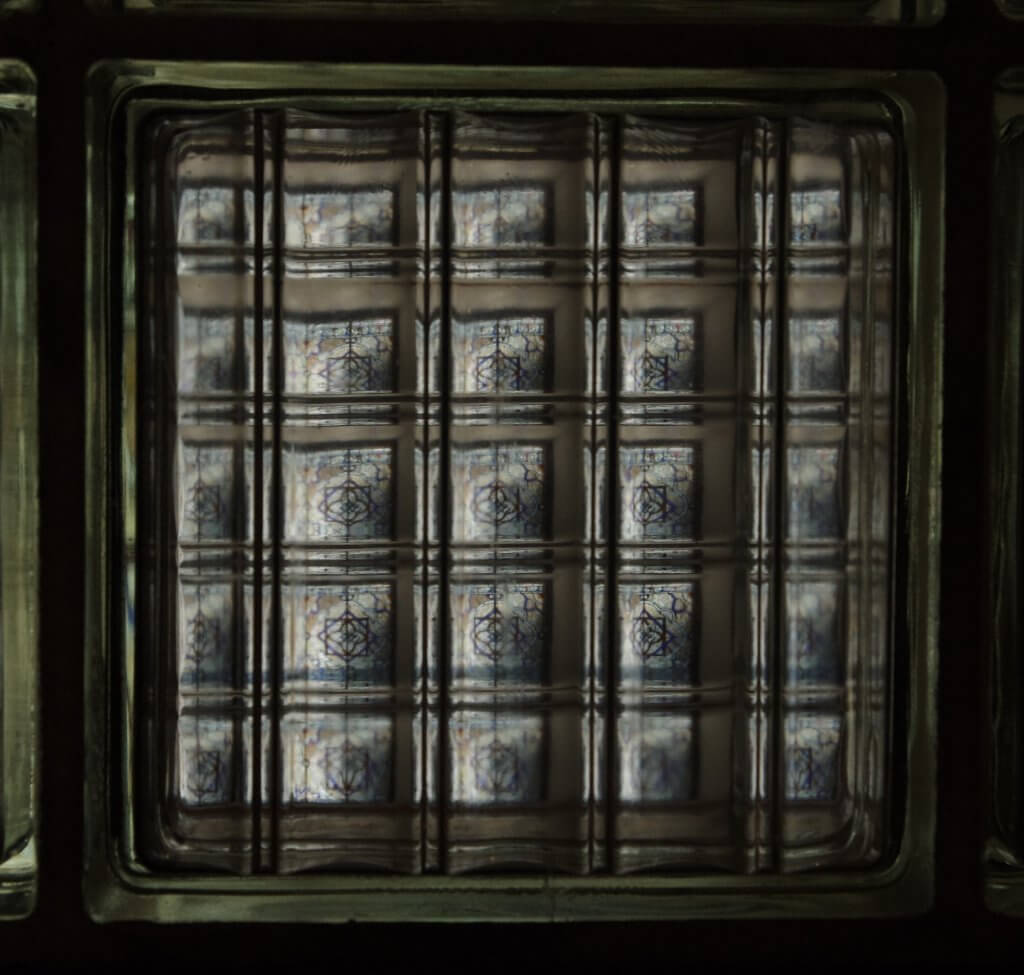 It has been nice to dig out some of our belongings to give them a home at last, though after years of Hut living it is strange to have space for ornaments.
The convenience of a warm, upstairs bathroom is fantastic as is the option of having a long soak in the bath!
Next job – to finish our bedroom… build the utility room… oh and finish plaster-boarding the partition wall of the House… and re-slate the north aisle roof… and… we're not finished yet!