This is the first of a monthly look at the apple tree in the churchyard. It is situated just outside the south side door of the church, and is often the first thing you see as you step outside.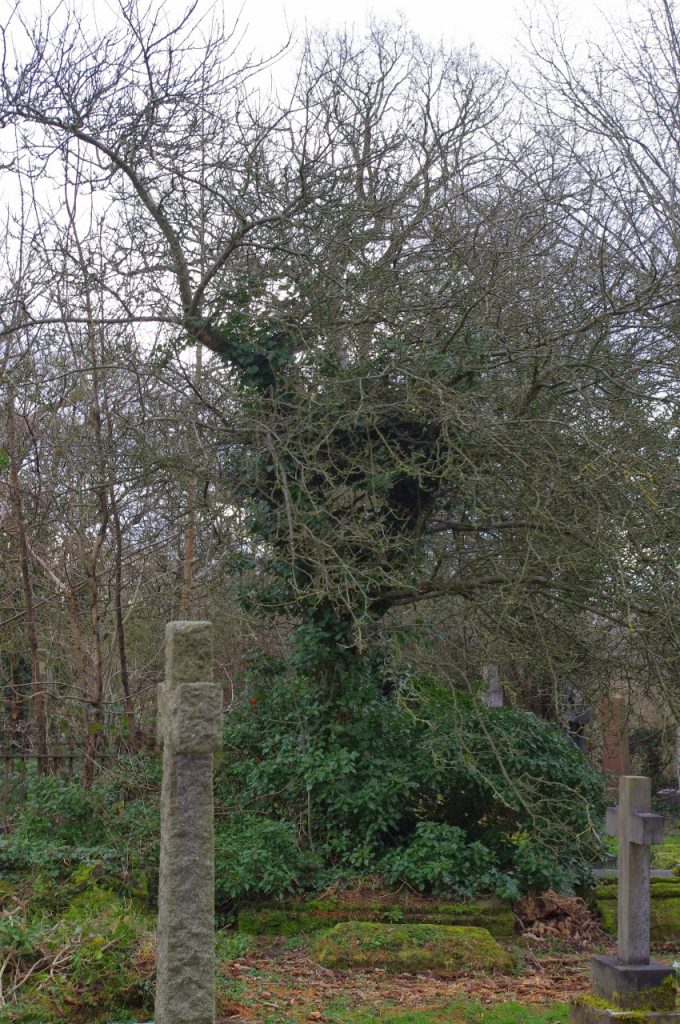 Until recently you'd hardly notice the apple tree, growing amongst the gravestones. The large Cedar tree which was felled last September shaded it out, hence why it is a slightly lop sided apple tree. Now that the area is clear, the apple tree stands out a lot more.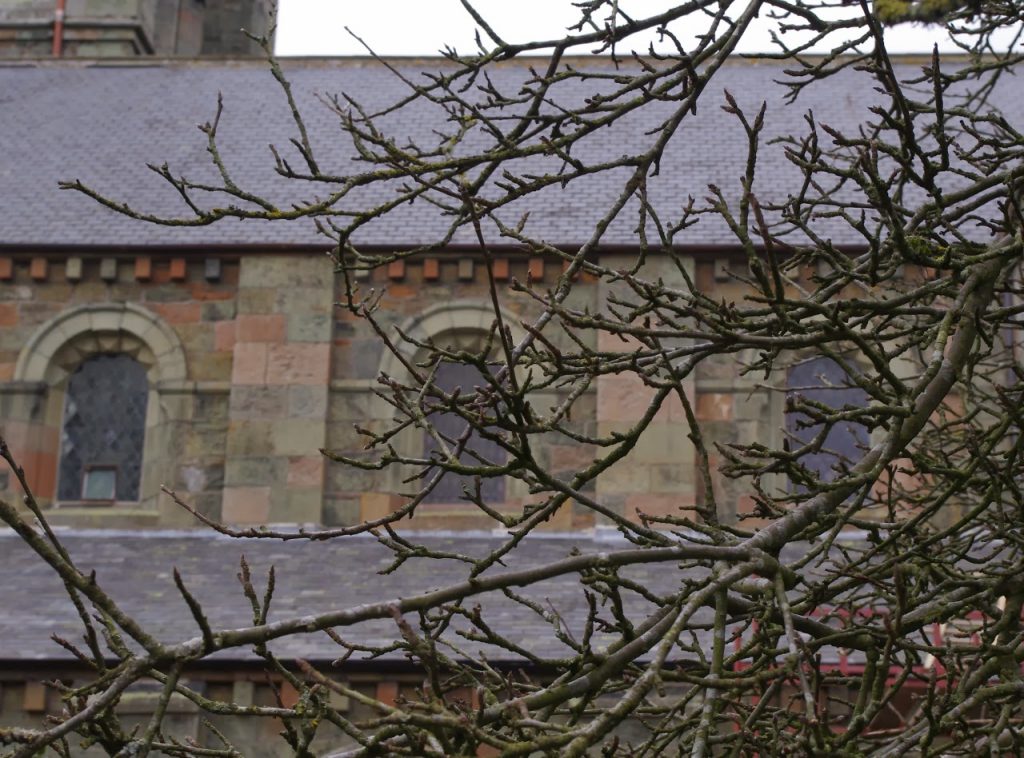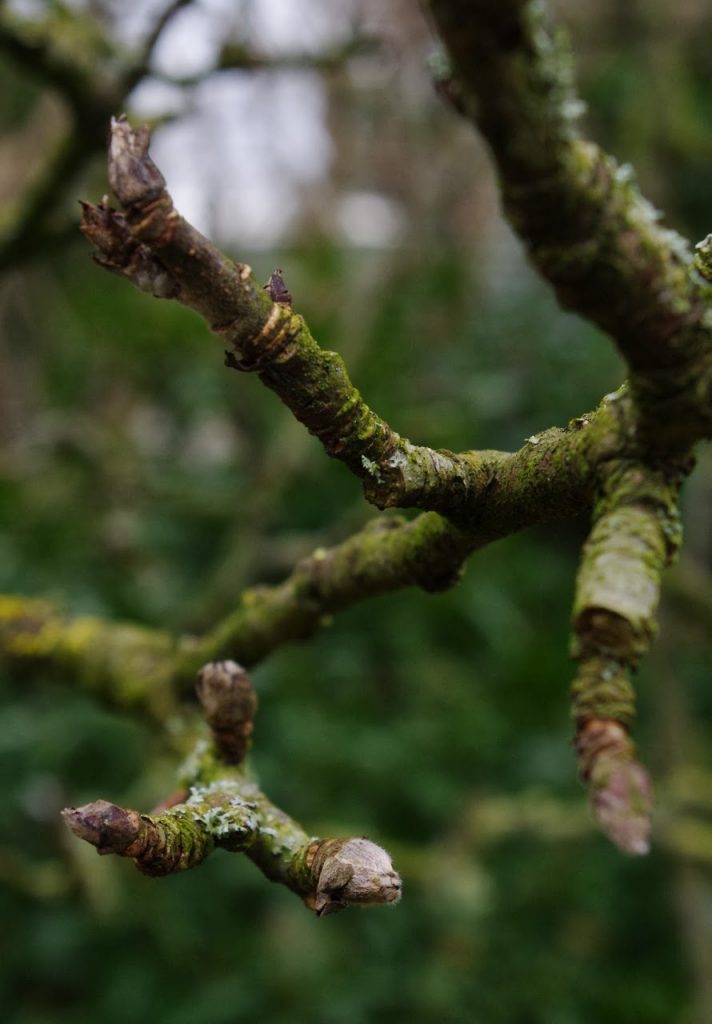 The gnarly branches are developing leaf buds. What really stands out is the lichens. I love lichens and have a slight obsession about photographing them, especially these mustard yellow ones…
The trunk of the apple tree is completely hidden by ivy, whose berries are just beginning to ripen.
Under the apple tree and in amongst the ivy are several hidden gravestones. Behind the tree is this rather interesting one depicting stone ferns.
This is linking in with Lucy over at 'Loose and Leafy', as part of her Tree Following project. The idea is to study a tree over a year and record the subtle changes it undergoes each month, such as when it blossoms, what the bark looks like when wet, what birds perch on it's branches etc.
I'm looking forward to focusing on this apple tree to try and learn a little more about it. In the past it has often been overshadowed and overlooked. We don't even know it's exact variety as it rarely fruits. So fingers crossed that with more light this year it will literally blossom and flourish.