Remembering the Fallen of the Great War – John Williams
John Williams
Private :: Royal Welsh Fusiliers
Killed in Action :: 10th August 1915 :: Gallipoli 
The memorial in the churchyards reads:
Also of Pte John Williams   7th RWF
Younger son of John and Fanny Williams
Who was killed at Sulva Bay
August 10th 1915
Aged 22 Years
'Thy will be done'
John Pryce Williams was born on 9th July 1893 to parents John and Fanny Williams, who lived at Swan Bank in Pool Quay near Welshpool. John was their third child. At the time of his birth his father worked as a 'gentleman servant'.
By 1901 the family had moved to Welshpool and John's father worked as a 'domestic gardener'. Ten years later, his father had died and the family lived at 19 Mount Street.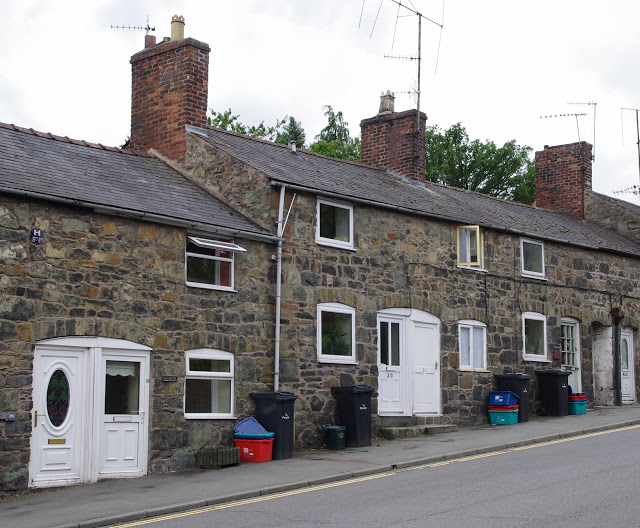 19 Mount Street, 2nd door from left.
At this time John worked as a postman.
When war broke out John enlisted with the 1/7th (Montgomery) Battalion of the Royal Welsh Fusiliers, a territorial force. From here on John's story is very similar to his neighbour and comrade
Charles Sapple
.
On the 19th July John embarked a HM Transport Ship at Devonport, Plymouth and set sail for Gallipoli, Turkey. Three weeks later on 9th August he along with his battalion landed at Sulva Bay. The following day they were ordered to take Scimitar Hill from the Turks. They had to cross the dry Salt Lake and go into the hills beyond through smoke and burning scrub. Conditions were terrible, chaos ensued and the attack failed. Many men were never seen again, including John (and Charles Sapple). He was killed in action at the age of 22.
John's exact location is unknown, but along with many others he is commemorated on the Helles Memorial which stands at the tip of the Gallipoli Peninsula.
He is also remembered on Welshpool's War Memorial in St. Mary's churchyard.
'Thy will be done'