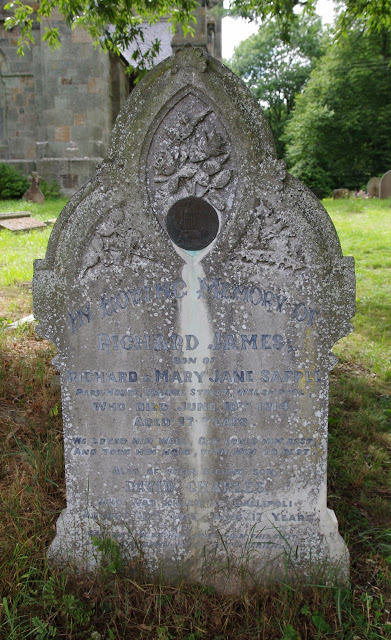 Remembering the Fallen of the Great War – David Charles Sapple
David Charles Sapple
Private :: Royal Welsh Fusiliers
Killed in Action :: 10th August 1915 :: Gallipoli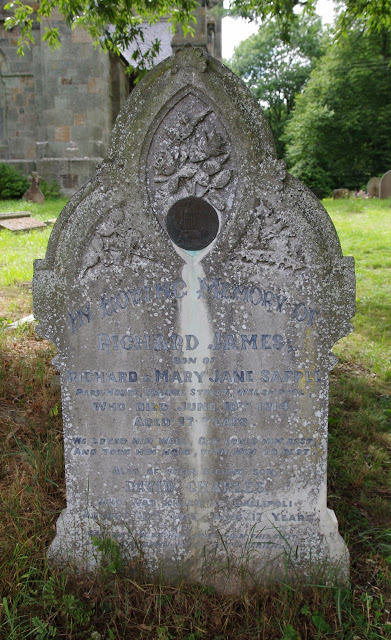 The memorial in the churchyard reads:
Also of their second son
David Charles
Who was killed at Gallipoli August 10th 1915
Aged 17 Years
'Greater love hath no man than this that
a man lay down his life for his friends'
David Charles Sapple was born in Newtown in 1898, a second son to Richard and Mary, who lived at Jack Street, Turners Court, Newtown. His father, Richard was a poultry dealer. Before Charles was two years old, the family moved to Welshpool and lived at 5 Mount Place. Mount Place is no longer standing, but it was located on the corner of Chapel Street and Mount Street.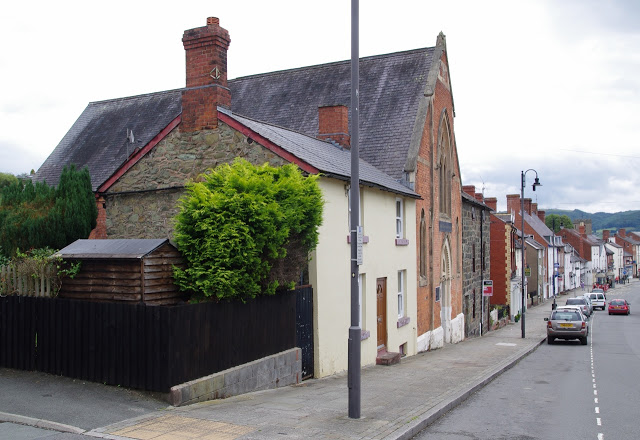 Mount Place – located on the site of the shed and wooden fence.
The family lived at Mount Place for over 10 years, before moving just around the corner to Park House, 1 Chapel Street.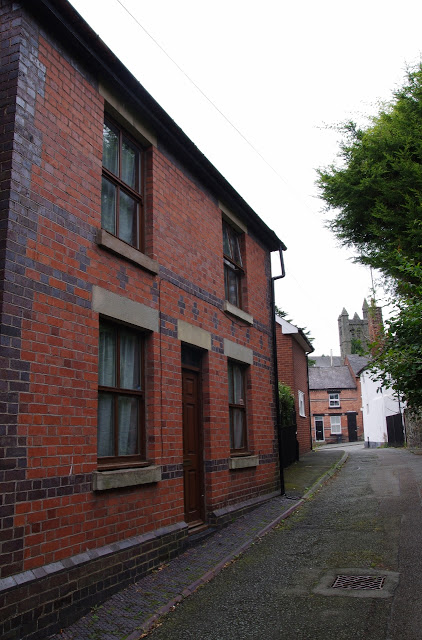 Park House, 1 Chapel Street, within view of Christ Church.
While Charles was still a teenager, he enlisted with
the 7

th

Battalion
(Montgomery) Royal Welsh Fusiliers. The 1/7

th

RWF were a territorial force, which in 1914 were
based in Newtown, as part of the North Wales Brigade of the Welsh Division. The
battalion moved to Conway, Northampton and Cambridge, before

go

ing to Bedford
in May 1915. At this time the battalion became part of the 158

th

Brigade of the 53

rd
Division

.
As the war progressed during 1915, other countries became involved. Turkey had allied itself with Germany, so Britain and France thought an attack on Turkey at Gallipoli would break the deadlock on the Western Front. The Gallipoli campaign began in April 1915. A new attack was planned for the summer of 1915, which the 1/7th RWF were part of. 
Charles embarked a HM Transport Ship in Devonport, Plymouth on 19th July 1915, bound for Gallipoli. Three weeks later, on 9th August, the battalion landed at Sulva Bay. The following day they were ordered to take Scimitar Hill from the Turks. The 53rd Division, along with Charles, had to cross a dry Salt Lake to get into the hills beyond. Conditions were awful, with unbearable heat, no shade, and the scrub on fire resulting in poor visibility due to the smoke. The attack failed and

m

any men were lost that day, including Charles. He was killed in action at the age of 17. 
Welshpool lost 3 men due to the Sulva Bay attack on
10

th

August. John Williams also died that day and John Holloway was fatally wounded. All three grew up within a stone's throw of each other and Christ Church.
Charles is commemorated on the Helles Memorial in Gallipoli and on Welshpool's War Memorial in St. Mary's churchyard.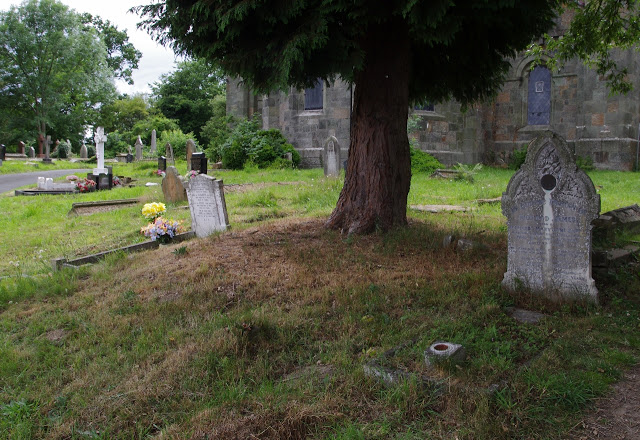 'Greater love hath no man than this that
a man lay down his life for his friends'