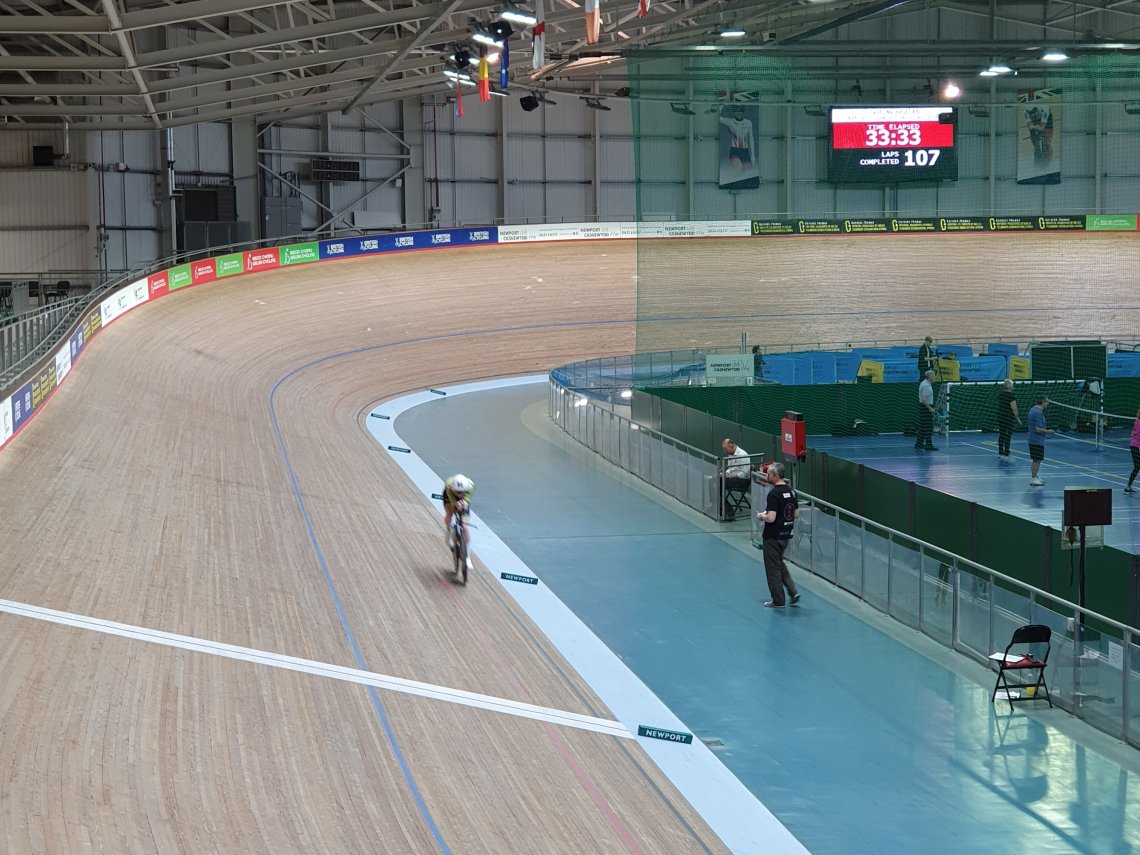 Not quite church restoration related, but very much part of our family story here so I wanted to include this news in our Journal. Many of you will know that our son, Fred, is a keen cyclist and for the past 5 years or so has been involved in road racing. (He has also always been an avid reader of the Guinness World Records books!) A few months ago he said 'I have an idea…' to which we sat and listened, and last week Fred realised his dream of gaining a British Cycling Record and an unofficial World Record in the furthest distance cycled in an hour from a standing start for a Junior rider.
It has been an incredible few months for Fred preparing and training for this event as it is an extremely tough thing to do both physically and mentally. He contacted the current elite British men's record holder, Dan Bigham, for advice on how best to tackle the Hour Record, and Dan has been so generous with his time and expertise, even lending Fred the bike that he completed his record on! The experience of working with Dan alone for Fred was brilliant.
Last week we travelled down to the Geraint Thomas National Velodrome of Wales in Newport where Fred completed the record attempt, cycling a whopping 49.184km. It was quite something to watch cycling history being made!
This rather cool video was made by GCN (Global Cycling Network – one of the top cycling news channels) who covered Fred's record attempt, and gives a brilliant overview of the day.
As you can imagine, Karl and I are hugely proud of Fred, his determination and focus has been amazing and he has kept such a level head in some very high pressure situations during all of this.
Whilst this might not directly be about church restoration, possibly growing up in an atmosphere of 'giving it a go… as best as you can', has had some influence. It also goes some way to explaining why things have been a little quiet on the church restoration front!
In other news, we are hoping to open again soon. We just need to have a re-jig of things and a big tidy up. I shall keep you posted.