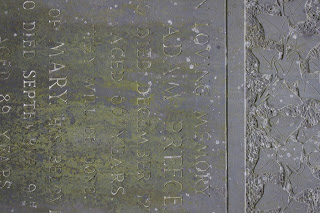 I have been taking a lot of photographs of the church recently. In particular of the graveyard. While I am outside with the boys some of the Victorian designs of the gravestones really stand out. The slate stones are some of my favourites.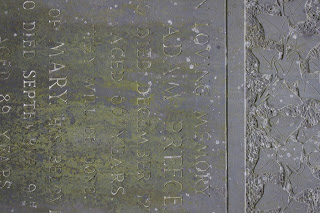 The weathered floral imagery is just so beautiful.
The pattern of the text 'In loving memory of' is exquisite.
These photos (in the correct orientation! Blogger is not playing ball with me in uploading these!) … along with a growing number of others can be found on our new Flickr photostream at http://www.flickr.com/photos/chchwelshpool
And don't forget… our final Open Day for this year is next Sunday 19th August, 10am – 4pm, when you can come and see the church for yourself!