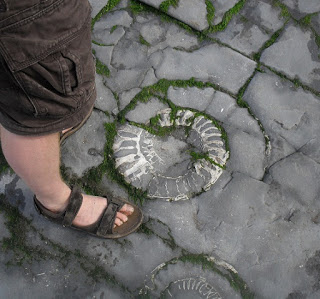 We have just returned from a much needed break in our dear caravan. We travelled down to the Quantock Hills in Somerset. Spent our days fossil hunting on the beaches…
The coastline was lined with banks of wildflowers which were a delight.
We dodged the showers and had some wonderful walks up and down 'coombs'.
And cycled up and over moors (the boys loved that).
And arrived at some places where we didn't want to go as for some unknown reason we continually got lost!
Now refreshed and invigorated, and ready to get some more walls lime washed!