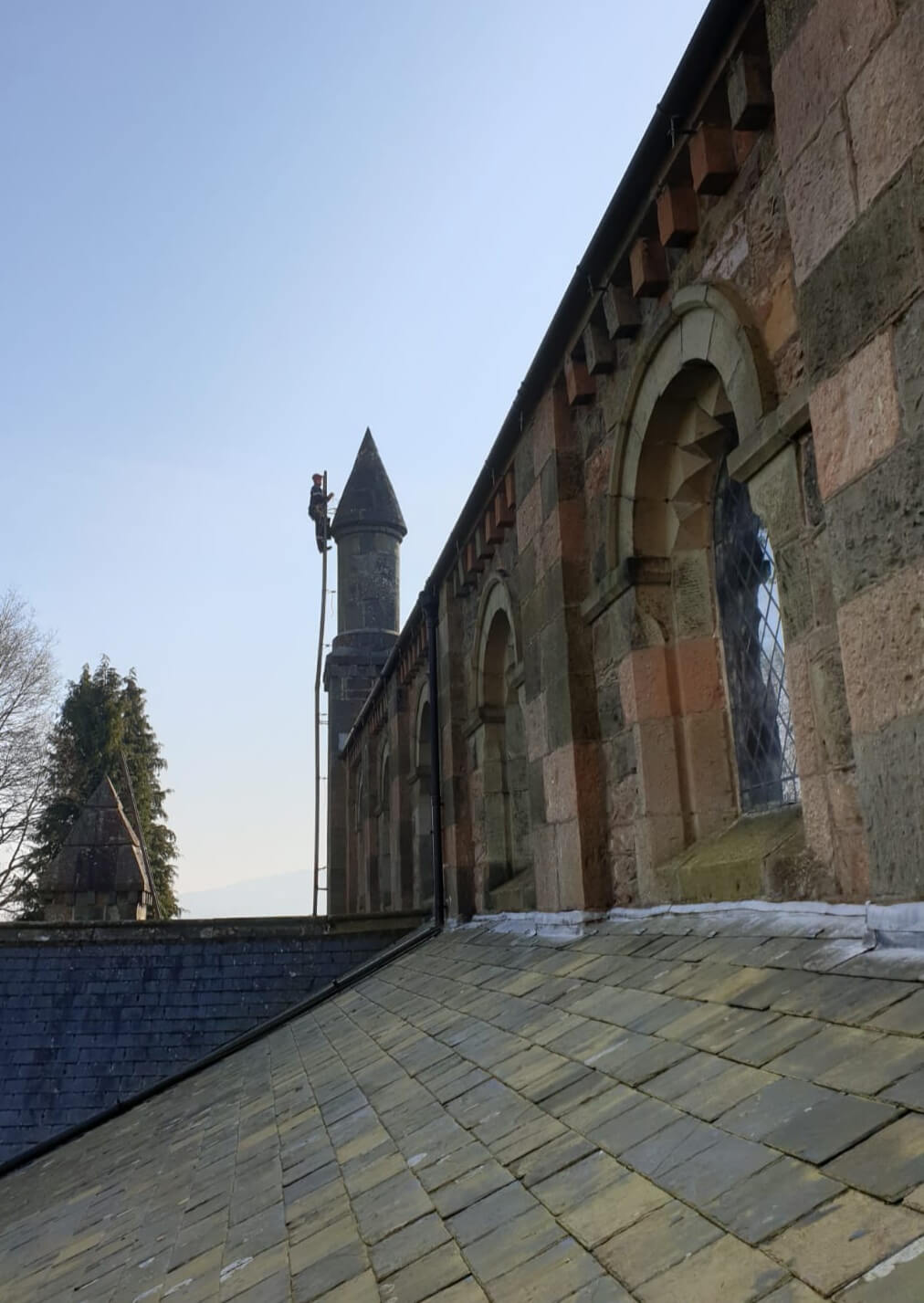 Last week we welcomed back steeplejacks Sam, James and Mike to complete repairs on the more hard to reach areas of the church. The north-east finials were in dire need of re-pointing as water ingress was becoming more of an obvious problem. After a busy week, and with Karl working on one of the easier to reach finials, the north side of the church is looking so much better.
And we couldn't have been more fortunate with the weather!
A big thank you to Sam, James and Mike of Access, Roofs & Chimneys for all their hard work.