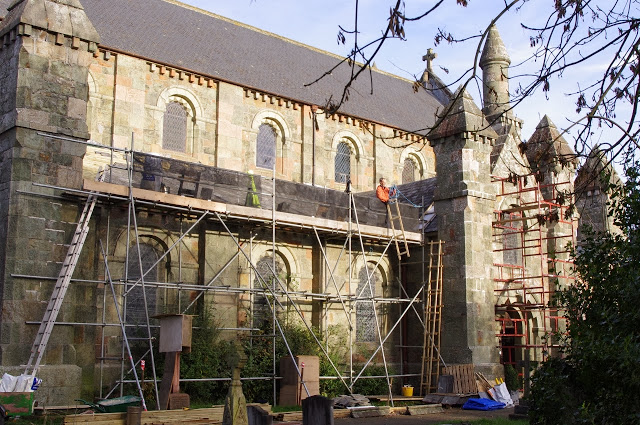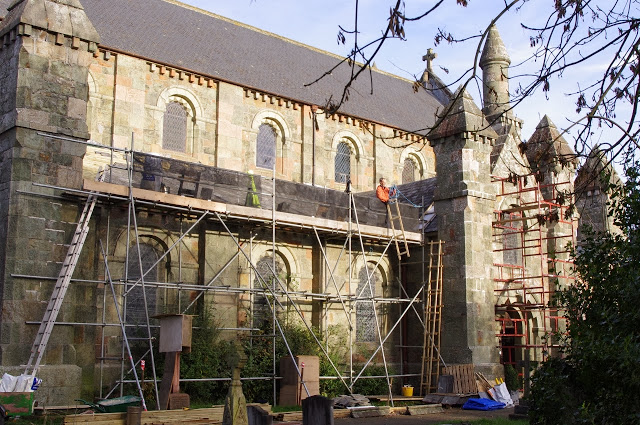 You may of noticed rather a lot of scaffolding around the church during recent weeks. This was due to roofing works on the south aisle roof.
Ten years ago we inherited this job and we have continually patch repaired it to prevent the drip, drip sounds we have grown to dread. Inside the evidence of leaky roofs was increasingly hard to avoid, so we finally bit the bullet and decided to re-roof it.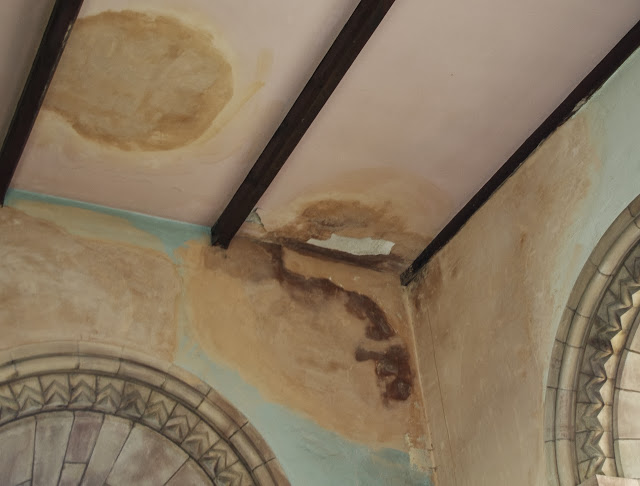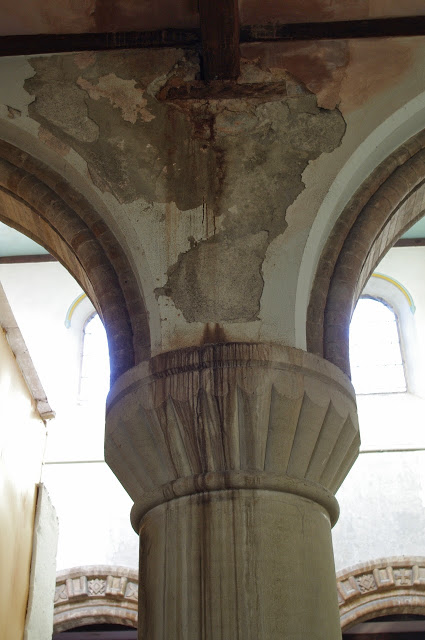 So the scaffolding went up, after protecting all the immediate gravestones (having the Earls of Powis buried adjacent to the building is a trifle problematic at times!) and eventually… the roofers arrived.
The slates were striped off the roof and all the sound ones were saved for re-use. The batons were removed – which while inside sounded like the church was having a tooth out, it was quite distressing! Any water damage to the roof timbers was repaired and all the timbers were treated.
At this stage it felt quite vulnerable only having a tarpaulin to protect the interior from the elements, and of course it decided to absolutely pour down! Thankfully, the weather held fair for the remainder of the work, which made life a little easier for the roofers.
The roof was then re-batoned with roofing felt underneath and slowly, slowly the slates were reinstated. New lead valleys and refurbished guttering ensure that this roof stays dry.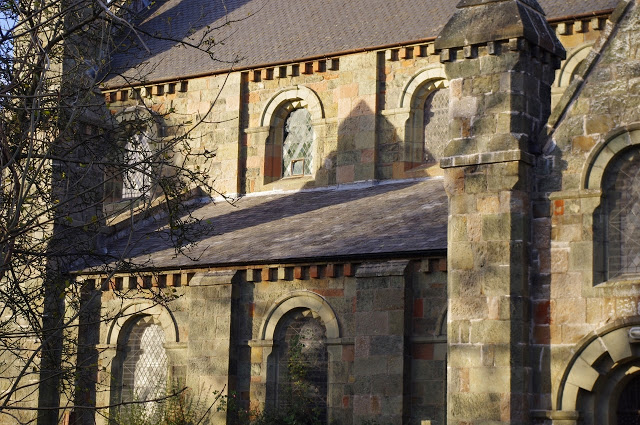 Along side all of this work, the stonework of the south aisle was re-pointed where needed, with lime mortar. It is satisfying to see just how many holes between the stonework were filled in.
The scaffolding came down just two days behind schedule!
So a little bit more of the church is fixed, yay! There is still an incredible amount of restoration work still do, but a small amount of progress has been made. We are very grateful to The Severn Valley Built Heritage Fund for the assistance in enabling this work to take place.
An exciting outcome of repairing the south aisle, is that we are now officially set up as a 'not for profit organisation' and are a real company! We are still in the start up stages of this complicated process, but we hope to announce some exciting news soon involving regular opening times. Our dream of officially opening Christ Church to the public is beginning to become a reality!