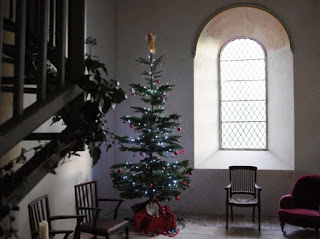 Wishing you a very Merry Christmas!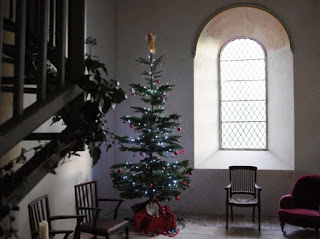 We are just about all set for Christmas, with our 'Christmas Area' cleared and arranged. The tree is not quite as majestic as we've had in the past, but it is still rather nice in it's own humble way. It is nice having a 'real' tree as they are always so different from year to year. At least with a smaller tree we didn't have to erect a scaffold tower to decorate it, which we have done in the past!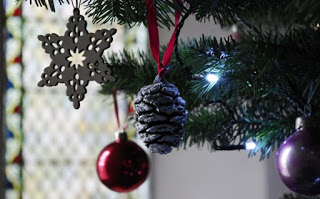 It has been an added bonus this year to have the staircase to decorate too.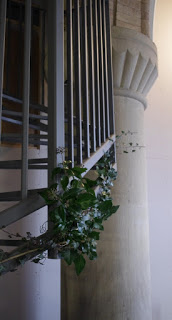 It's an extra special time of year for our #2 son, Fred, who celebrates his 8th birthday on Christmas Day. Of course one of our children would have to have been born on Christmas Day, living in a church, called Christ Church!
We would also like to take this opportunity to thank you all for your support during the past year by reading this blog, or following us on Twitter or Facebook. It means so much to us to know that we are not alone in this journey of restoring this beautiful building. We love receiving your comments and feedback; help in researching the church's history; and seeing you on our Open Days. Thank you.
We wish you all a very Merry Christmas and a productive 2013!
From Natalie, Karl, Owen, Fred, Victor