We're honoured to be included in the new Welshpool WW1 Walk compiled by the Powys War Memorial Project. The trail takes you around Welshpool highlighting places and buildings that have a connection to the First World War. The walk incorporates the churchyard and our Poppy Trail (a leaflet of which is available inside the church or you can download it here).
A small plaque with a QR code is located on all the points of interest on the walk. History Points advise to start the tour, simply use your mobile to scan the QR codes at any of the featured places (HiPoints). When you've read the text for that location, click "Next" to see the text and map for the next place on the tour. Eventually you'll return to your starting point.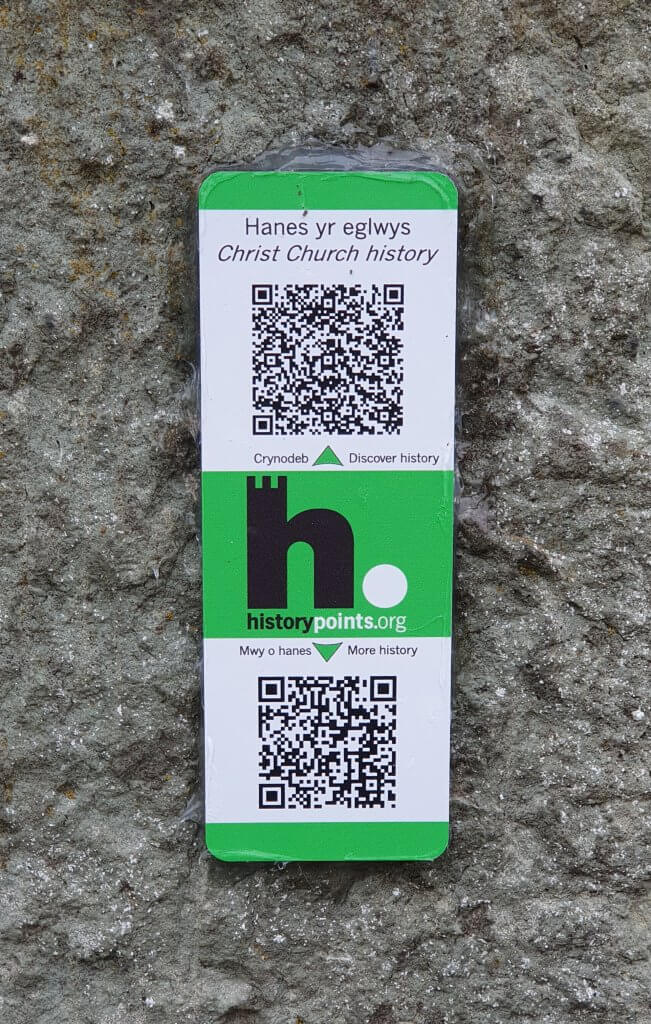 To promote the walk, Powys War Memorials Project has launched this short video which includes some nice shots of Christ Church.
The points of interest of the walk can be seen here on the History Points website.
We hope you enjoy discovering a little of the interesting histoy of Welshpool.