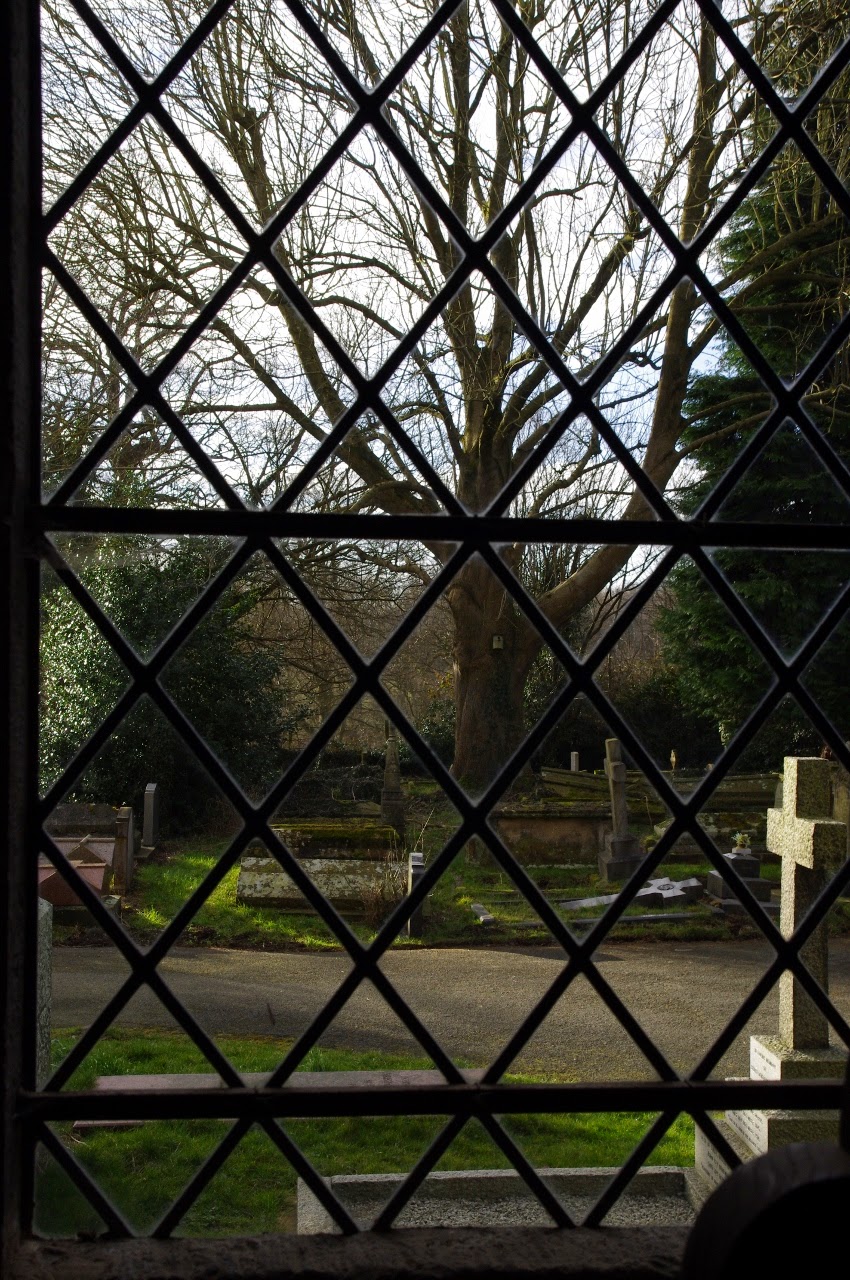 The Window View in February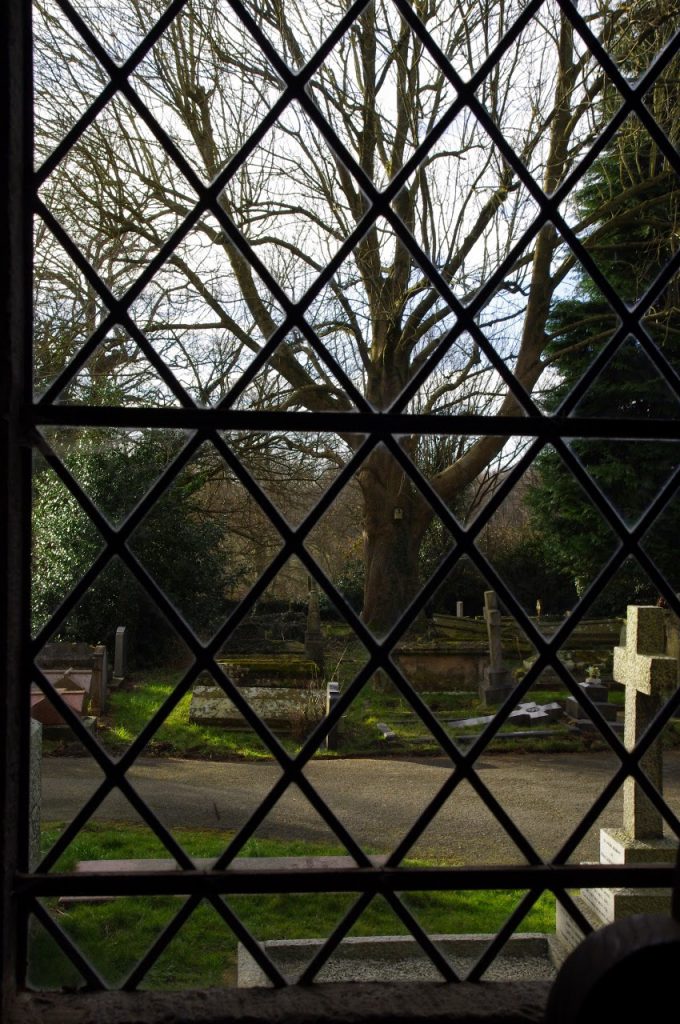 February's Window View – we have taken the grill down from the outside of the window therefore vastly improving the view and letting in more light. We are craving sunlight! As the ash tree is bare the view has much more sky and light than when it is in leaf. The winter light in the churchyard is beautiful, illuminating the moss and grass giving some colour to the view.
And looking out of the (recently cleaned) window I notice spider webs… where do they all come from?!