There was a lot of activity in the churchyard last week, as a large Cedar tree was cut down. Unfortunately this distinctive tree had died of a fungal disease and had begun to drop some very big branches, which we could hear drop from inside the church! The churchyard is maintained by St Mary's Parish Council, so they instructed a tree surgeon to remove the tree. This was a difficult task as the south side of the churchyard is very densely populated with tombstones. To minimise any damage, a crane was brought in to lower the branches onto the drive.

This was very exciting for the boys!
After three days of chainsawing, the tree surgeons left… kindly leaving us some of the wood for our log boiler heating system, which will be our main source of heating when the church re-opens to the public. They were very grateful to leave the large awkward to cut bits of the tree as it reduced the cost of the job significantly.
However it did leave a lot of clearing up for us to do… just before our Open Day!
Where do you start!
So the chainsaws were in action again all day Saturday! (I was beginning to hear them in my sleep!) It was a massive family and neighbourly effort to clear the wood from the graves onto the drive and remove as much sawdust as possible. We are continuing to remove the wood as opportunity allows and rest assured the wood lined up along the drive is just a temporary measure. We always endeavour to ensure any impact we have on the churchyard is a positive one!
The removal of the tree has opened up the churchyard and increased the light coming into the church, as well as revealing a view of the church not seen by us before (see
Image of the Week #52
)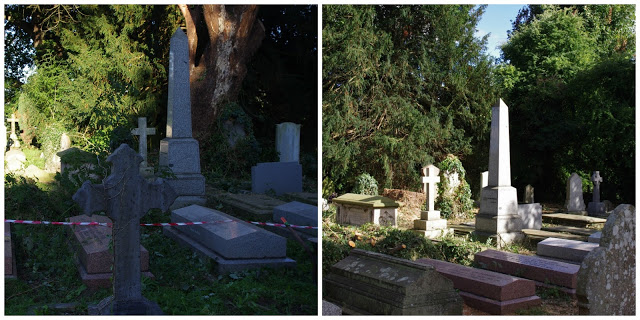 Before and After
It made us think about how old the tree was and who planted it. Fred and Owen had the difficult task of counting the rings…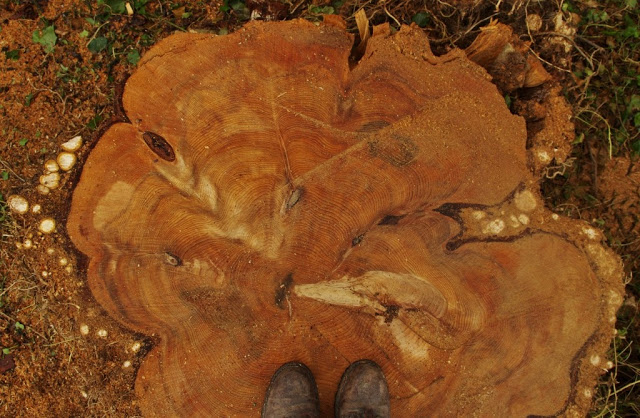 …to discover that is around 157 years old! Planted around 1856, a few years after the church was built. We wondered whether it and it's partner in the north side of the churchyard were planted by the Earl of Powis, as there are several Cedars in Powis Park.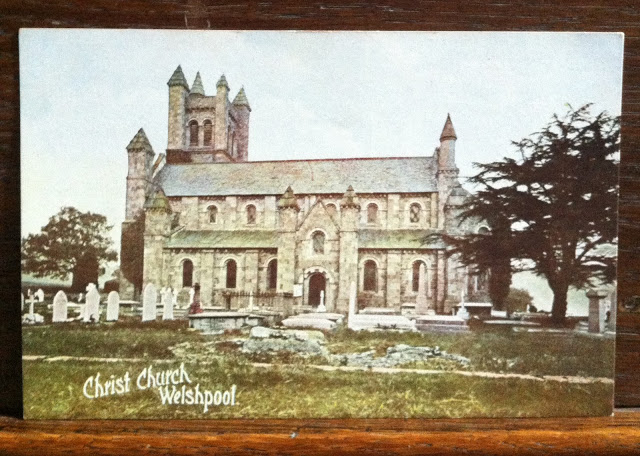 An old postcard, about 100 years old, showing the Cedar in it's prime.
So 'rest in peace' lovely Cedar tree and thank you for the homes you have given to all the wildlife in the churchyard for 157 years!