The possibility of cooking Christmas dinner in the House has suddenly become very likely as the cooker has been plumbed in.
Very exciting times!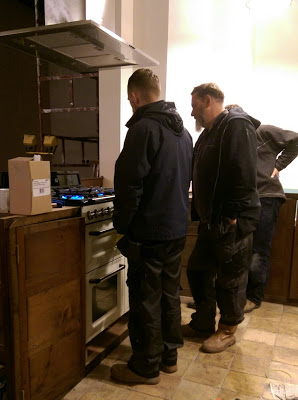 Father and son of Splash Plumbing and Heating did a fantastic job of installing the LPG gas pipe and ensuring a safe connection to the cooker… not easy in our handmade kitchen and certainly not easy on a cold, grim December evening.
Let the Christmas countdown begin!