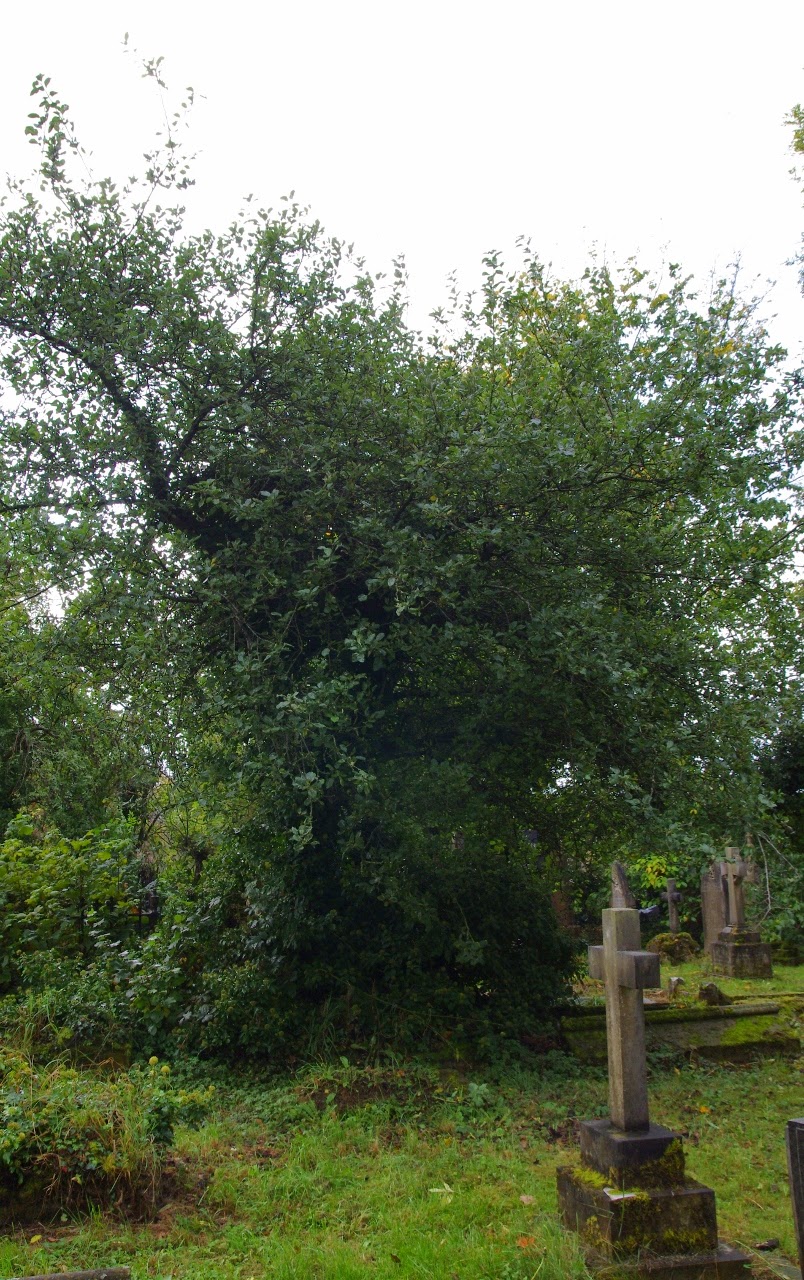 the apple tree in october
The apple tree in October is still green and in full leaf. The autumn rain and winds have started though, so how much longer the leaves will remain on the tree I don't know. Today the jackdaws were tumbling in the wind around the top of the tower.
Birds have been feasting on the berries of the yew tree in the churchyard. After plucking the berries, it would appear they fly to the apple tree to eat them or drop what they don't want to eat. The branches of the apple tree and the ivy below were peppered with red sticky remains of yew berries.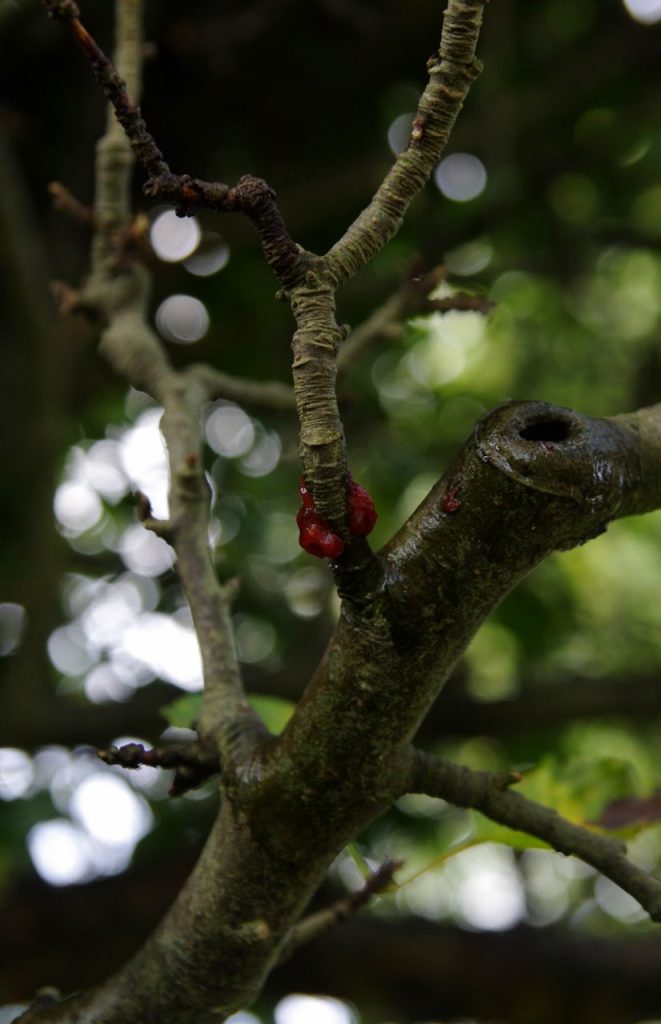 Joining in with Loose and Leafy's 'Tree Following Project'