the apple tree in february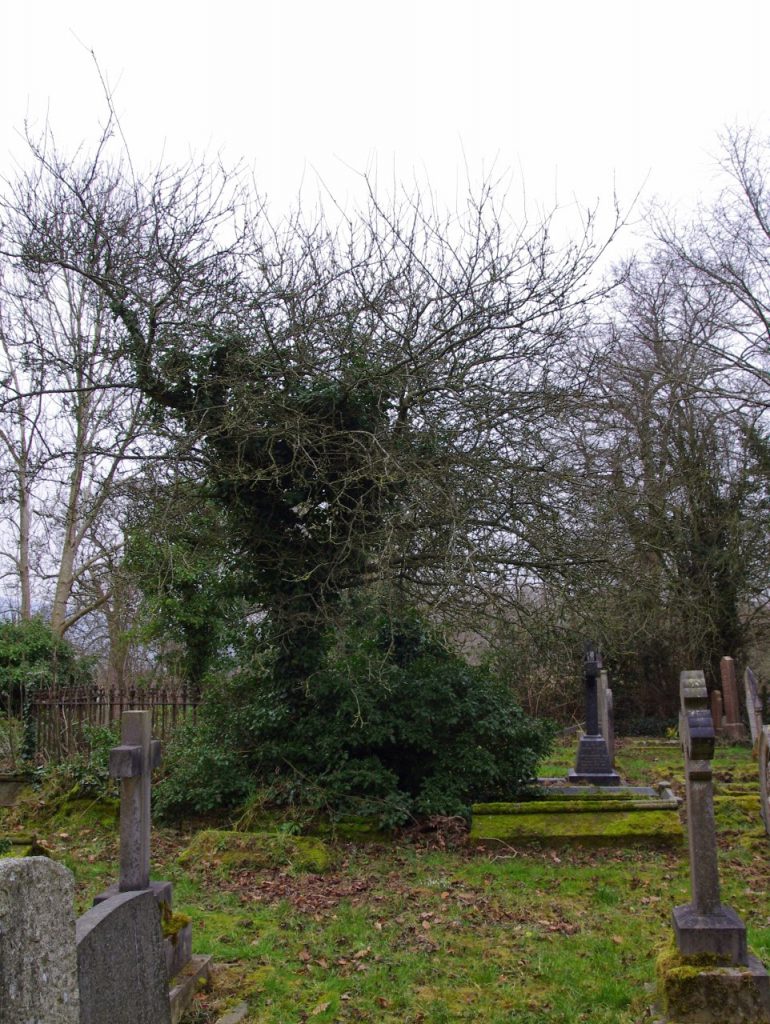 Standing here I thought that not a lot had changed with the Apple tree this month, and I wondered how this post would be different to last month. But the beauty of this project is that it makes you take a longer, closer look and take note of the subtle changes.
This month it was what surrounded the tree that stood out, as the tree itself is still in its deep winter sleep.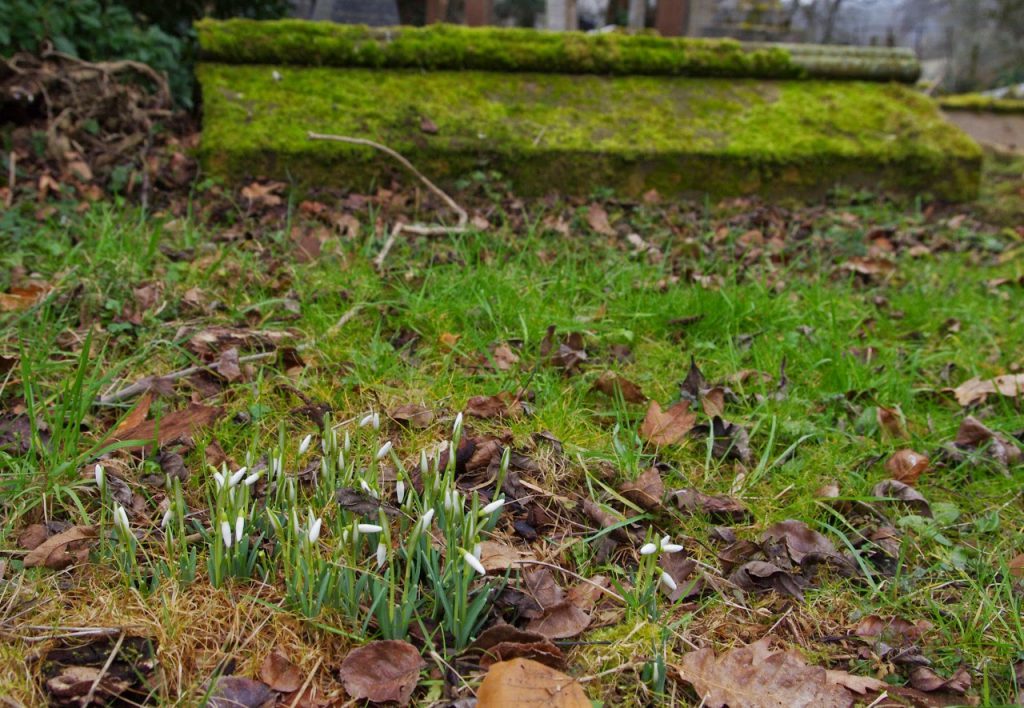 Snowdrops, now the only marker of a possible grave. I love these natural tokens of remembrance.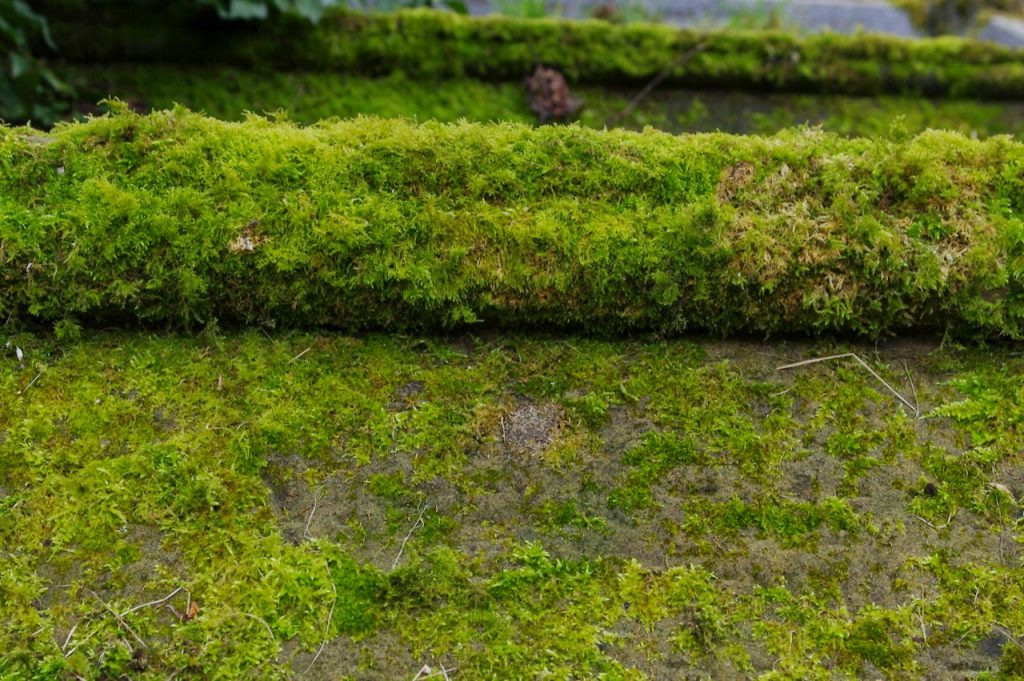 The moss on the gravestones seems to glow at this time of year.
But this most striking thing that I noticed this month was the wonderful colours of the ivy berries which surround the base of the apple tree. Deep purple, blues, red, burgundy, emerald and lime green – what a great combination.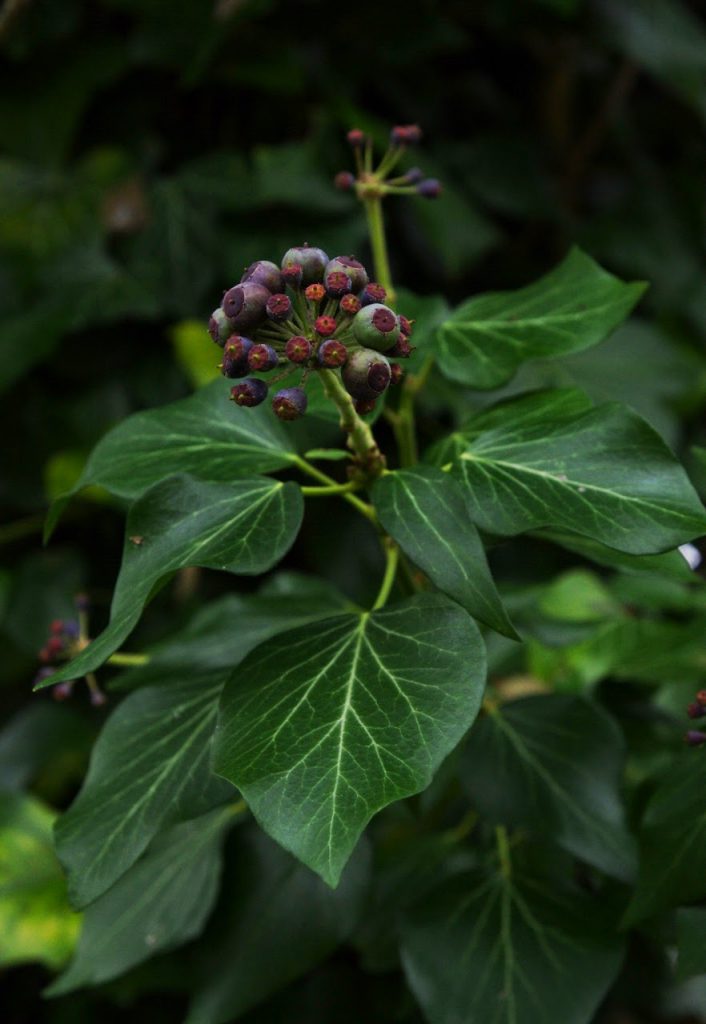 I'm guessing these berries have provided a meal for a hungry mouse judging by the droppings on the leaves.
Next month marks a whole year of following the apple tree, so I will be summerising its year and I'm hoping to try and get around to identifying it. And then I will be introducing our next tree to follow…
Joining in with Loose and Leafy's 'Tree Following' project.