Showing it as it is… 2014
In January of last year, I posted about 'showing it as it is' and revealing the not quite so tidy bits of the church which don't normally make it onto the blog. It featured two full length shots looking over the pews with all our possessions stacked in a seemingly chaotic jumble. I wanted to record this as a way of measuring our progress – living in the middle of it all it's hard to see at times. So before January 2014 is out, I thought I'd better show you how it is now…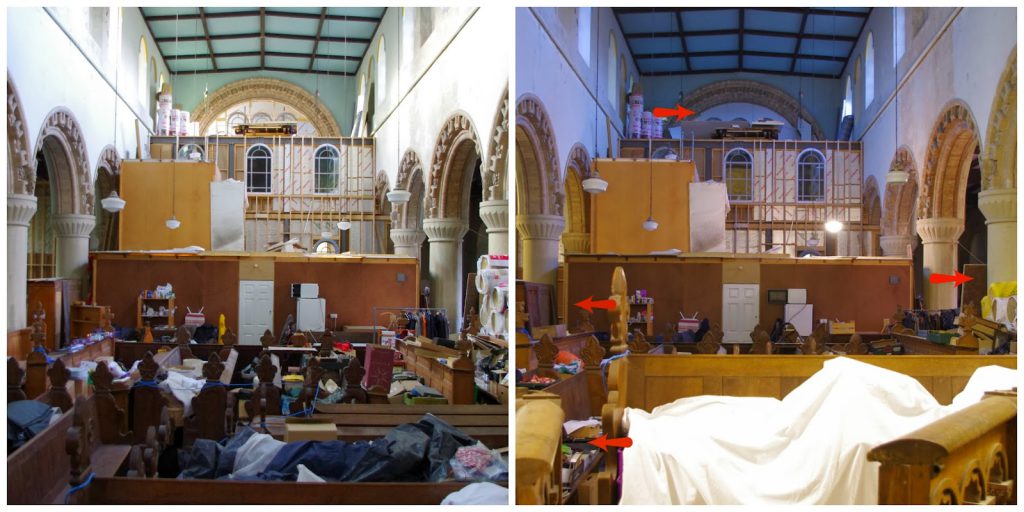 2013 : 2014
Darn… not quite the change I'd hoped for last year, but look closely and there are some (the red arrows give them away!)
The clear pew in 2013 is now full – drat! But that's because another area has been completely cleared which you'll see in a minute.
On the right, the pile of insulation rolls has shrunk. They have been moved up into the south aisle roof.
Recently, Karl has been working on the partition wall up in the big arch at the back of the church. The outside face has been plaster boarded, giving it a much nicer appearance than the rest of the partition wall which remains a shiny silver wall of insulation foil.
Looking from outside the Hut door towards the front of the church – our larder!
As promised earlier, here is the area we've been working hard to clear over the last few weeks. The area dedicated to our Open Days is now even bigger! We are hoping to announce some exciting news about this soon, once we've got to the bottom of a pile of paperwork and compliance issues.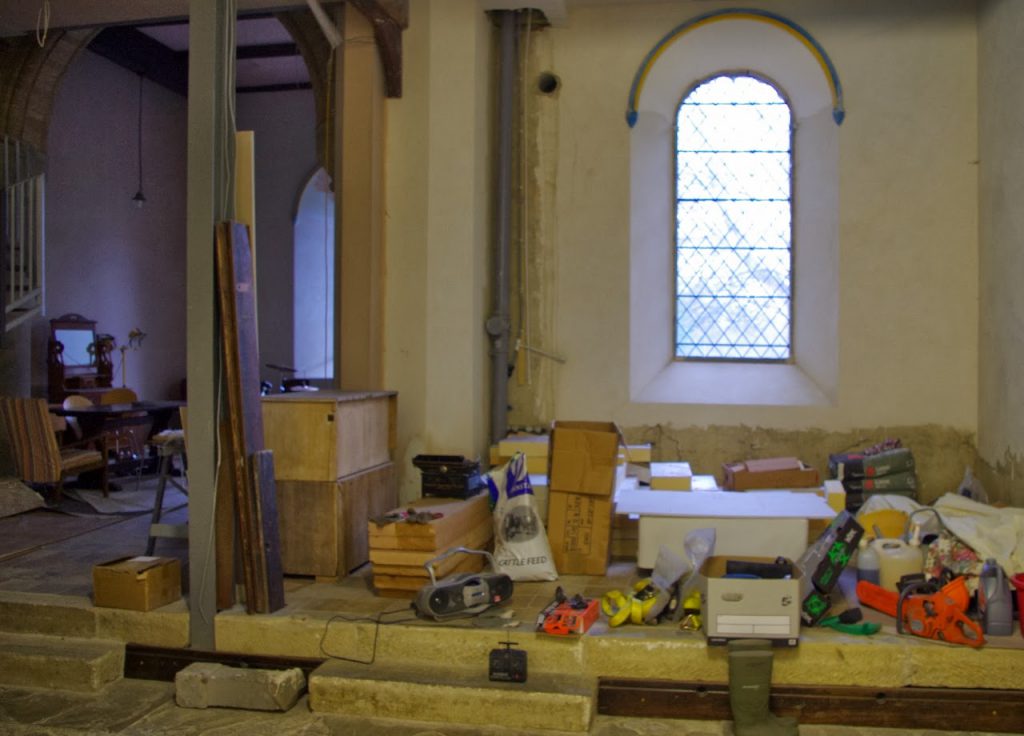 You may like to see some pictures of the House as it is at the moment. We really hope to make some big progress with this in 2014. Above is what will become the Kitchen (hopefully without the chainsaw!).
Looking towards the Living Room. The stairs are in the process of being painted – a start/stop job which is taking months! Once painted the oak treads can be fitted.
Upstairs in the main Bedroom, the original walls have been limewashed. The stud walls will hopefully be plaster boarded this year.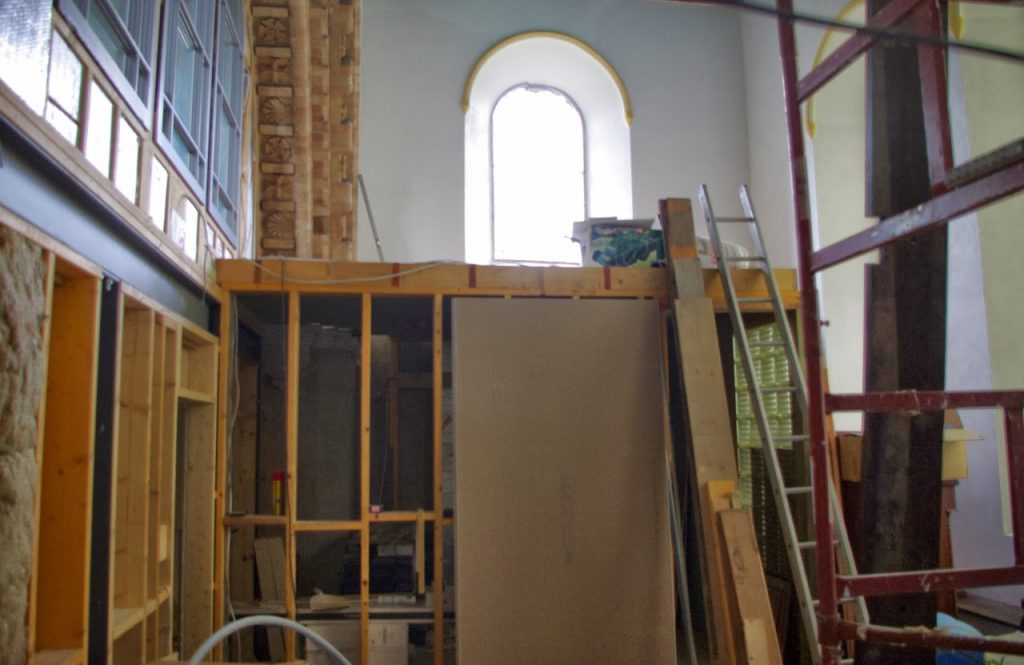 So there we have it, showing it as it is 2014. I wonder what changes will occur throughout the year… will the Hut still be there?