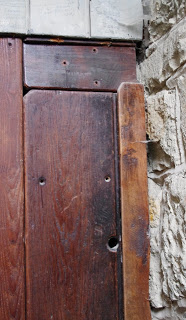 Many years ago (maybe in the 1950's) a cupboard was made underneath the stone stairs that lead up to the gallery. Some old school desks (possibly from the Christ Church School next door) were carefully taken apart to construct the cupboard.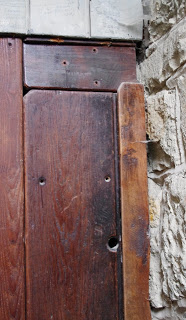 This beautiful old wood has been repurposed for the second time in its life, as we have used some of it to clad the edge of the step, where we've raised the ground level in the kitchen/living room areas. We rather like this interesting feature, particularly the inkwell holes and the line of the pen holder.
We have reused the stone which originally lined the aisles to form the step.