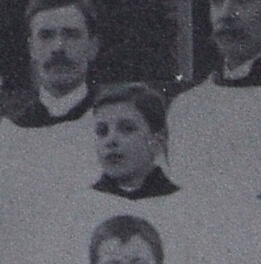 Remembering the Fallen of the Great War – Reginald Valentine Manford
Reginald Valentine Manford
Lieutenant :: Royal Field Artillery
Killed in Action :: 8th August 1918 :: France & Flanders
The memorial in the churchyard reads:
Also of Rex, son of Samuel and Edith Manford
Lieutenant RFA
Killed in action in France   8th August 1918
Aged 26 years.
Reginald ('Rex') Manford was born in Welshpool in 1892. He was the second son to Samuel and Edith Manford. His father Samuel worked for the Earl of Powis as the Estate Cashier. Rex was baptised at Christ Church on 20th March 1892. The family lived at 17 High Street (now Baldwins Accountants). By 1911, the family had moved to Stone House.
Some time later the family moved to Springbank, a cottage just outside of Welshpool on the Llanfair Caereinion road.
Rex was educated at the Grammar School in Welshpool and won many school prizes during his time there. He was a member of the Christ Church choir, along with his brother Ronald.
When he was a young man Rex was the organist for Forden Church and would frequently play the organ at Christ Church.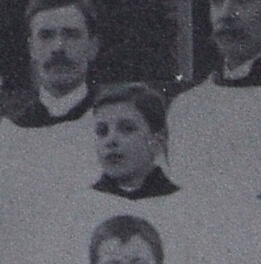 At the age of 19 Rex was working alongside his father and brother for the Earl of Powis as an Estate Clerk. He later became the Earl of Powis' Private Secretary.
Several months before war broke out, on 2nd March 1914 Rex enlisted with the Montgomeryshire Yeomanry. On 21st May 1914 he was promoted to Lance-Corporal Artificer in the Motor Cycle Section. A short time later he became a Sergeant. His army training was conducted in Welshpool and Bedford.
On 22nd February 1915 he received a commission as Lieutenant with the Royal Field Artillery (Chester Brigade).
On 21st November 1915 Rex arrived in France and Flanders and was involved in battles on the Western Front. In February 1916 he was posted to Egypt. During the winter of 1917 Rex was wounded in the knee. Rex was in one of the first batteries to enter Jerusalem in December 1917.
Rex volunteered to be drafted to the Western Front in June 1918.
On 8th August 1918, Rex was killed in action whilst serving as a Lieutenant with the 59th Battery Royal Field Artillery in the 18th Army Brigade. He died at Treux, in the region of the Somme.
Rex is buried in the Ribemont Communal Cemetery Extention, Somme.
Rex is commemorated on a brass plaque inside Christ Church. It is situated on the North wall of the church.
The plaque was made by F. Osborne and Co. Ltd., and the engraver was Sidney Hunt. F. Osborne and Co. was a company based in London who began as engravers before specialising in war memorial plaques, ecclesiastical silver and other church metal work.
Rex is also commemorated on Welshpool's War Memorial.
Rex's 'Death Penny' has been incorporated into the family headstone.
In 2008 his war medals were sold at auction in London for £120.