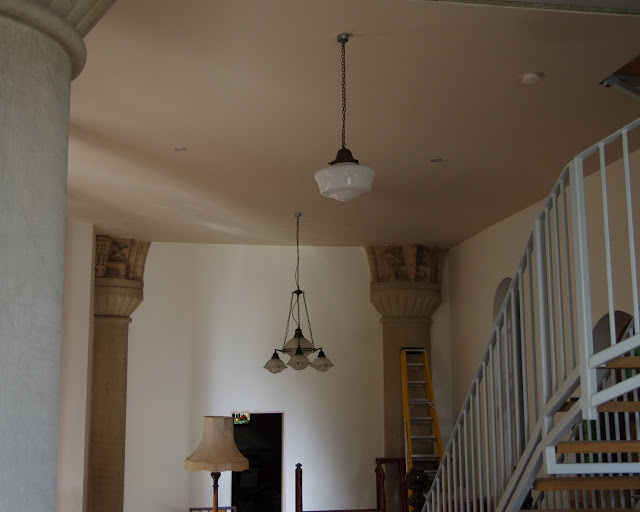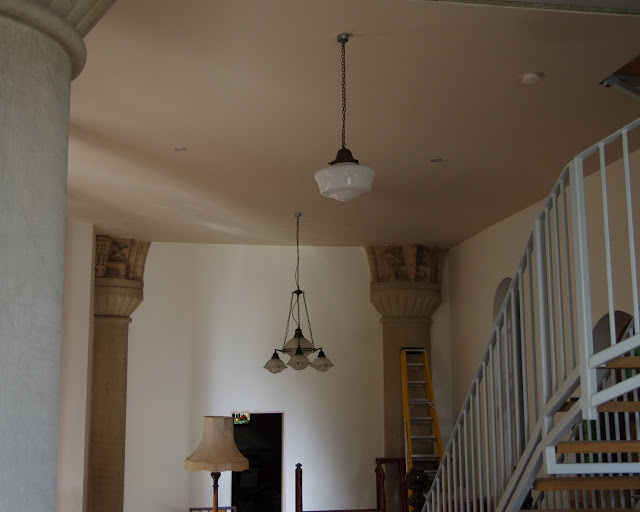 Ta-da! The dining area of the House, with its ginormous ceiling is painted and the lights are up.
The ceiling has been painted a stoney colour to link with the tones of the floor and to create a sense of cosiness in this vast space. The shade is Farrow & Ball's 'Joa's White' and the walls are 'Pointing'.
The vast ceiling and the long walls took a massive amount of effort to finish without loosing the 'wet edge' (there were many dashed school run's and late dinners), all done with my trusty 'old school' 4″ paint brush. My shoulders and arms are still recovering but the finished result was definitely worth it.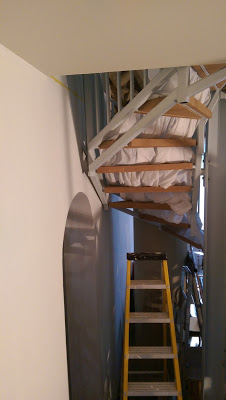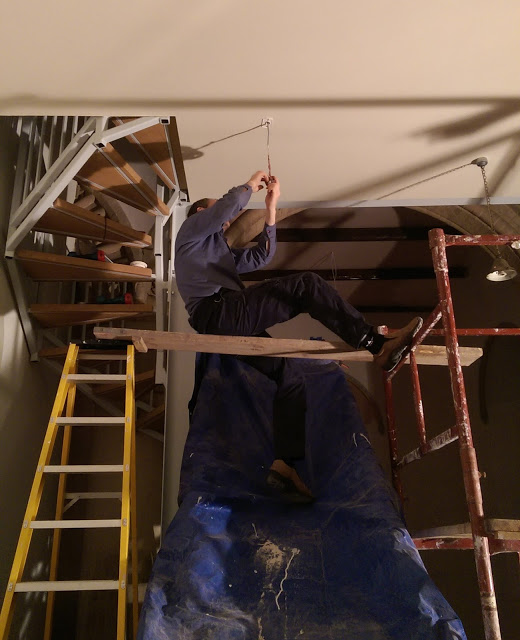 How not to use a 10ft stepladder, a scaffold plank and a scaffold tower!
Once the ceiling and walls were painted, Karl took over to install lights (and smoke alarms)
Fred was a very good lighting electrician's assistant, passing things up to Karl.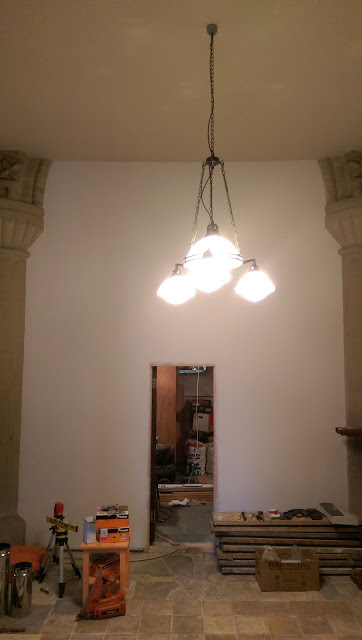 The dining room area light is an antique Holophane light fitting that we bought about 6 years ago. It has been packed away for so long that we had forgotten what it looked like fully assembled (and had even forgotten where it was resulting in a day of crawling along every pew rummaging through boxes only to find that it was not on any of the pews but underneath a display in the apse, oh dear!). The small joy of having one less box lying around is quite something! This space needed an extra special light fitting and we are so happy with the simple pattern and detail of this one.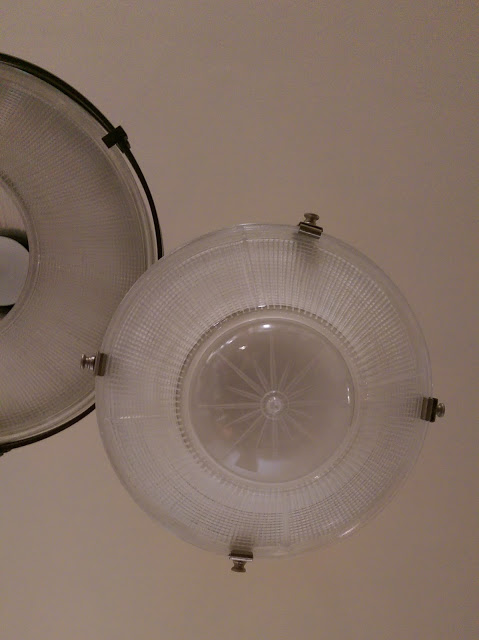 We have also put up one of the original church lights by the stairwell.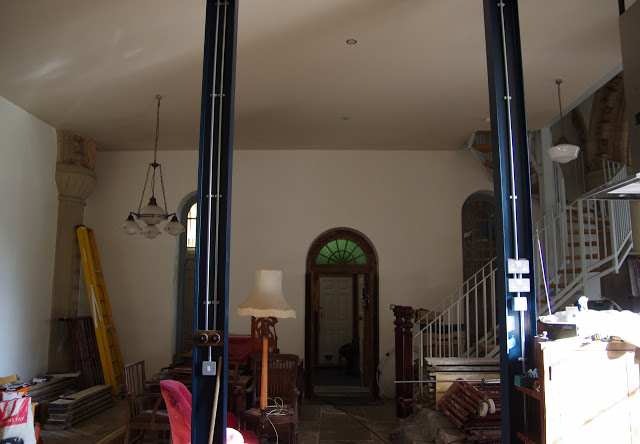 Once the scaffold tower comes down and the sheeting is tidied up, the space doesn't stay clear for long. We are now in the process of clearing the living room area for the scaffold to go up again… the final part of the House to be painted!