A small part of the partition wall between House and Nave is finished… and has lights too!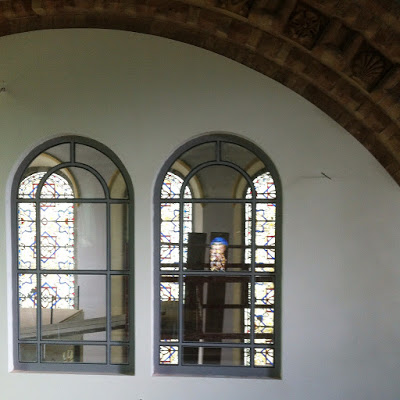 It has been a complicated wall to build (and plaster!) as it fills the large archway. Looking through the windows you can see into the Master Bedroom (formerly the Gallery), but as the room is at least double height.
In keeping with our utilitarian style, we have installed simple, classic lights normally found on the outside of buildings. The window sills are made with original Christ Church oak.
The floor space will be utilised for storage and play, once this space is made safe with a balustrade across the front.
Painting now continues on the reverse side of this wall… {it never ends!}