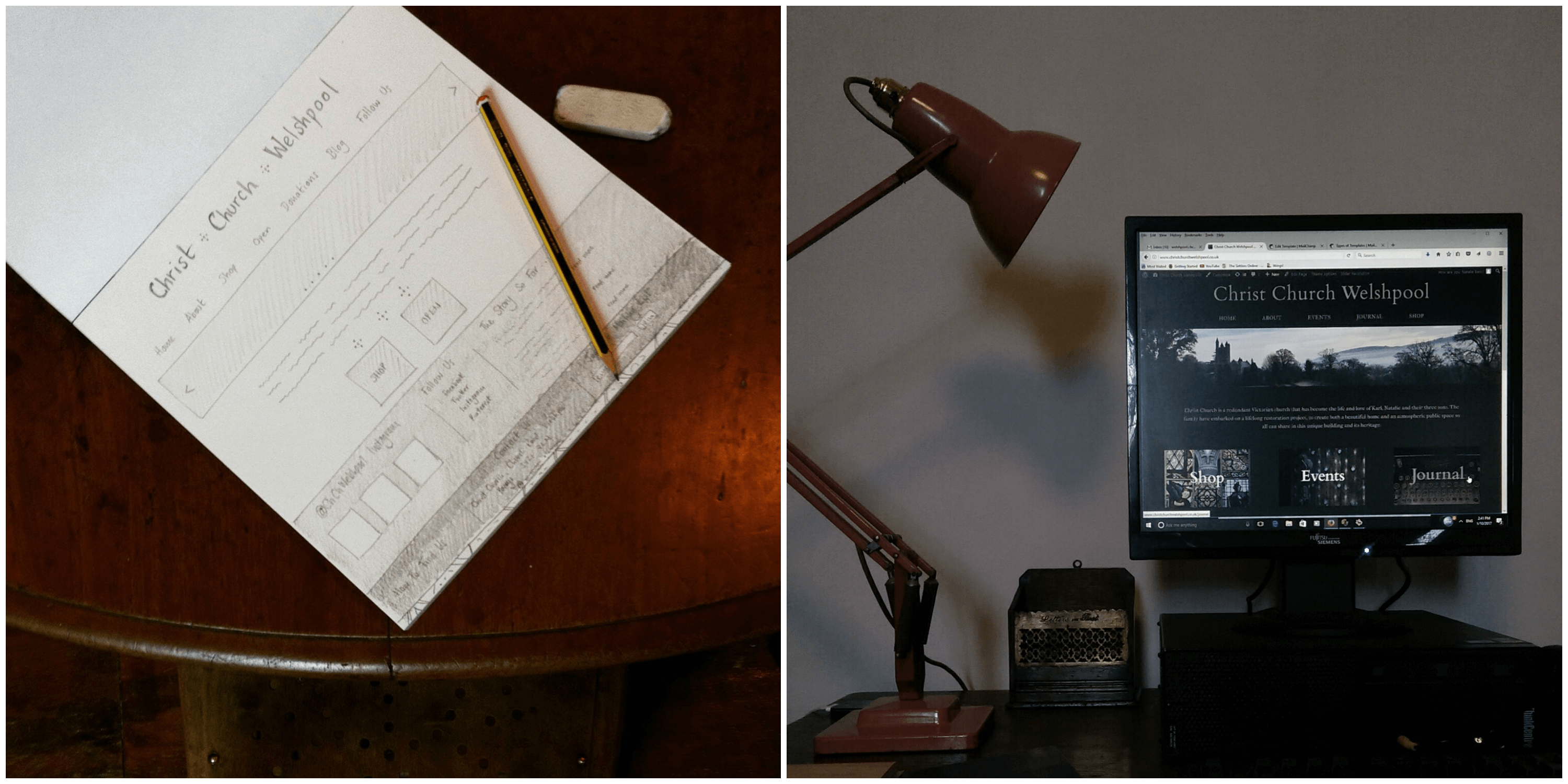 Welcome to our new website! We hope you like the new layout.
It has been a long time in the making (in true Christ Church style!) but after many hours of tweaking and editing we hope the finished result gives Christ Church a more professional look with information about the project easier to find. We also wanted to set up a new website to better promote future events and to sell Christ Church cards etc in the shop.
The 'blog' will continue under the new title of Journal so our restoration journey will still be documented and all previous content has moved over.
We are massively grateful to Nathan Field who turned my pencil sketch into a fully fledged website. He was brilliant at understanding what we needed (and was very tolerant of my pickiness over fonts and colours!). If you need a website building then we do highly recommend – he can be found here