:: holly : ivy : lime buds : lichen : primrose : laurel flower buds ::
It has been an enjoyable exercise collecting interesting nature finds in the churchyard each month. It does highlight the passing of the seasons as you notice the subtle changes that the trees and plants go through in their annual cycle.
Here is a round up of each of the nature tables for 2014:
January
February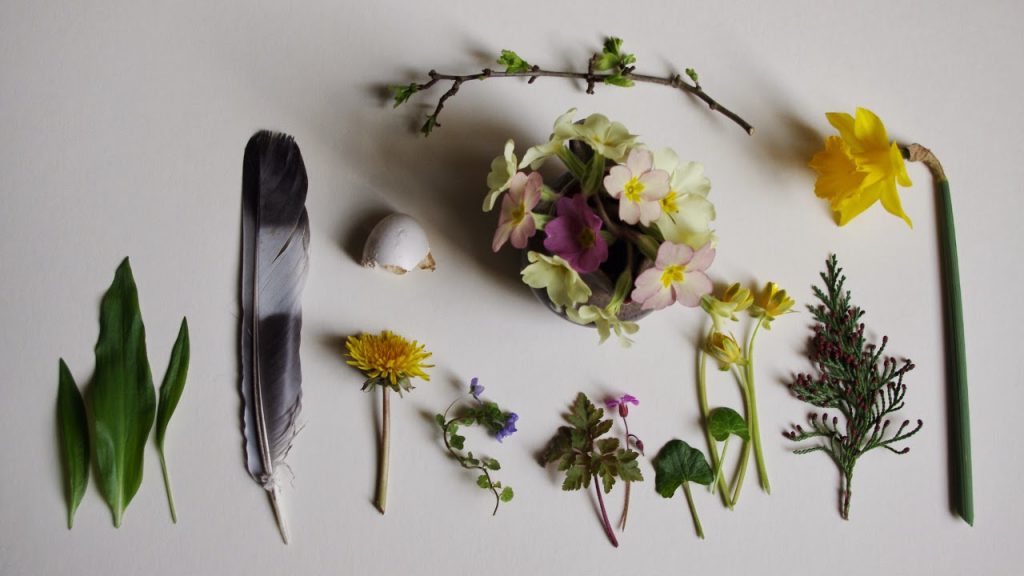 March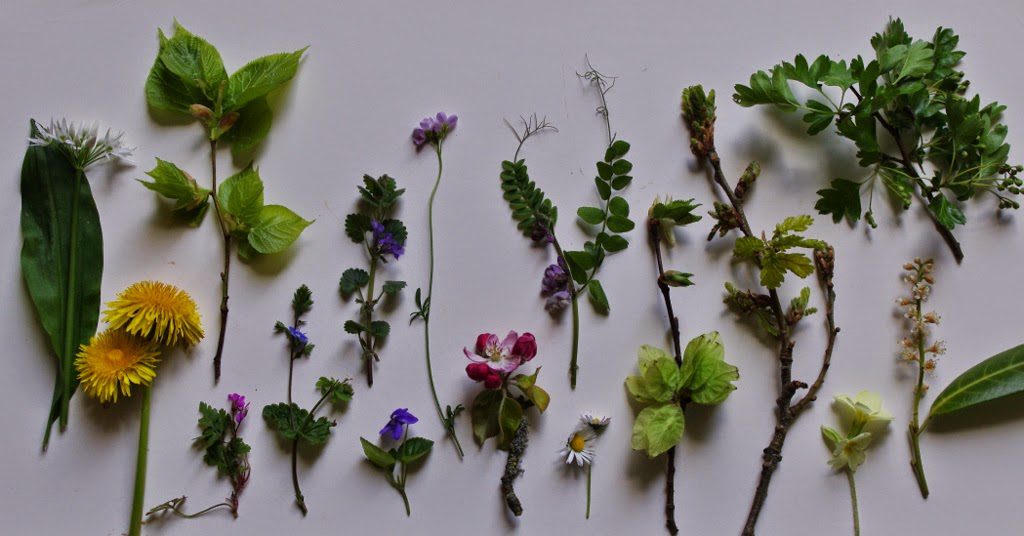 April
May

June

July
August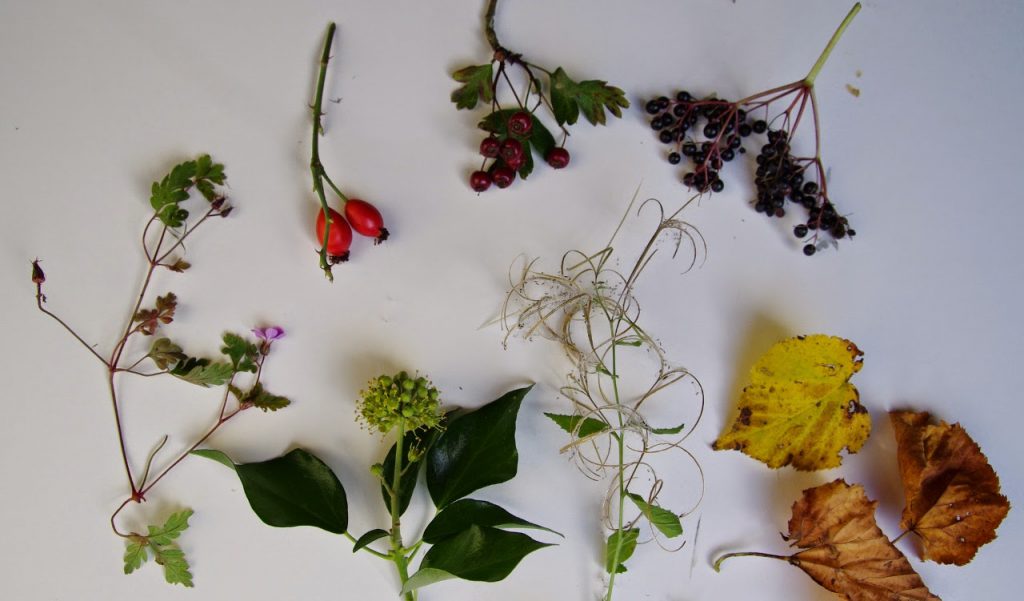 September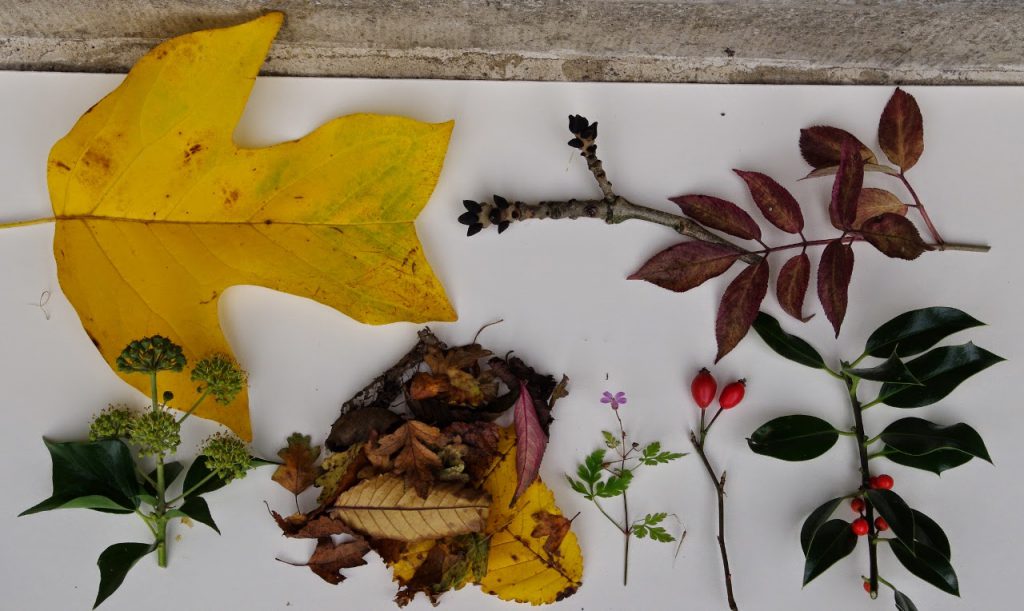 October
November
December
Highlights include Herb Robert which appeared in 9 of the nature tables; the Primroses in March looked gorgeous collected together; the arrangements of May and June were my personal favourites and the nest in July I just loved. The primrose buds in December give promise of the delights of spring to come.
(Apologies for gaps in the arrangement of these photographs – Blogger is not playing ball!)