Lots and lots of plastering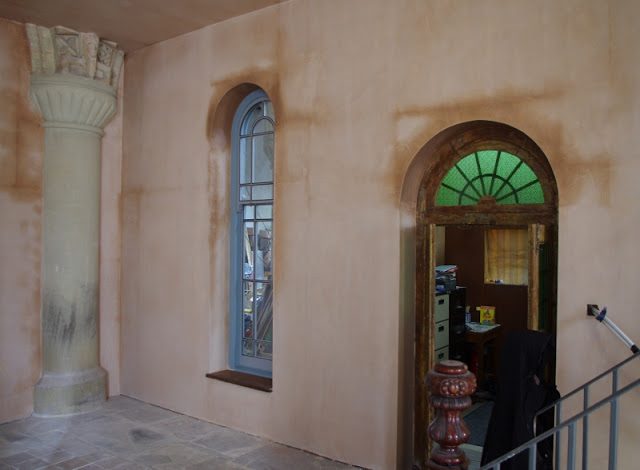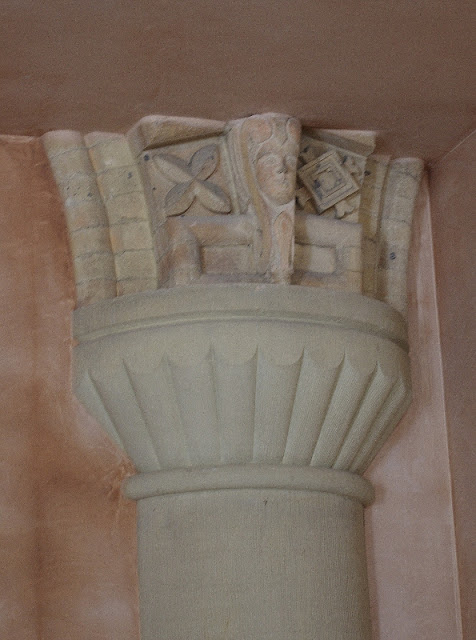 Last week the House build took a big leap forward as a huge amount of plastering was undertaken by local plasterers, Paul Nicoll and Chad Davies. They have done a fantastic job plastering the partition wall and ceiling, which will be part of our living room and the block wall between the two pillars, as well as the landing upstairs. Having the block wall plastered is a particularly big visual change and makes that area feel a lot more complete.
Paul and Chad have been very careful plastering around both the pillars and the molded bricks, which was not easy. They have also been noticeably careful with their edges where their work joins a lime plastered wall. It's that care and attention that makes us very happy that we asked them to do the job! Not only that, but they were a pleasure to have working here, completed the work on time and swept up before they left!
Their contact details can be found on our
Recommendations
Page if you need any plastering work undertaken. Highly recommended!
Now then… where are my paint charts!