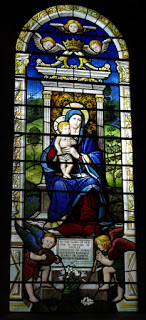 This week's Image of the Week is of the stained glass window in memory of Lady Violet which was erected by her husband, George Herbert, the 4th Earl of Powis.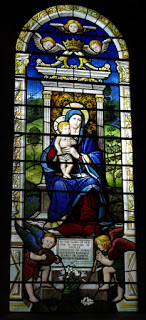 A recent Twitter conversation with our rather grand neighbours, Powis Castle prompted me to use this as Image of the Week. They are a great 'follow' and have been my Twitter inspiration! Even better, they are also a great visit (check out their website.)

Ellen-Scarlett, an intern at Powis Castle, writes an excellent blog about her time there and is a wonderful insight to 'behind the scenes' life at the castle.