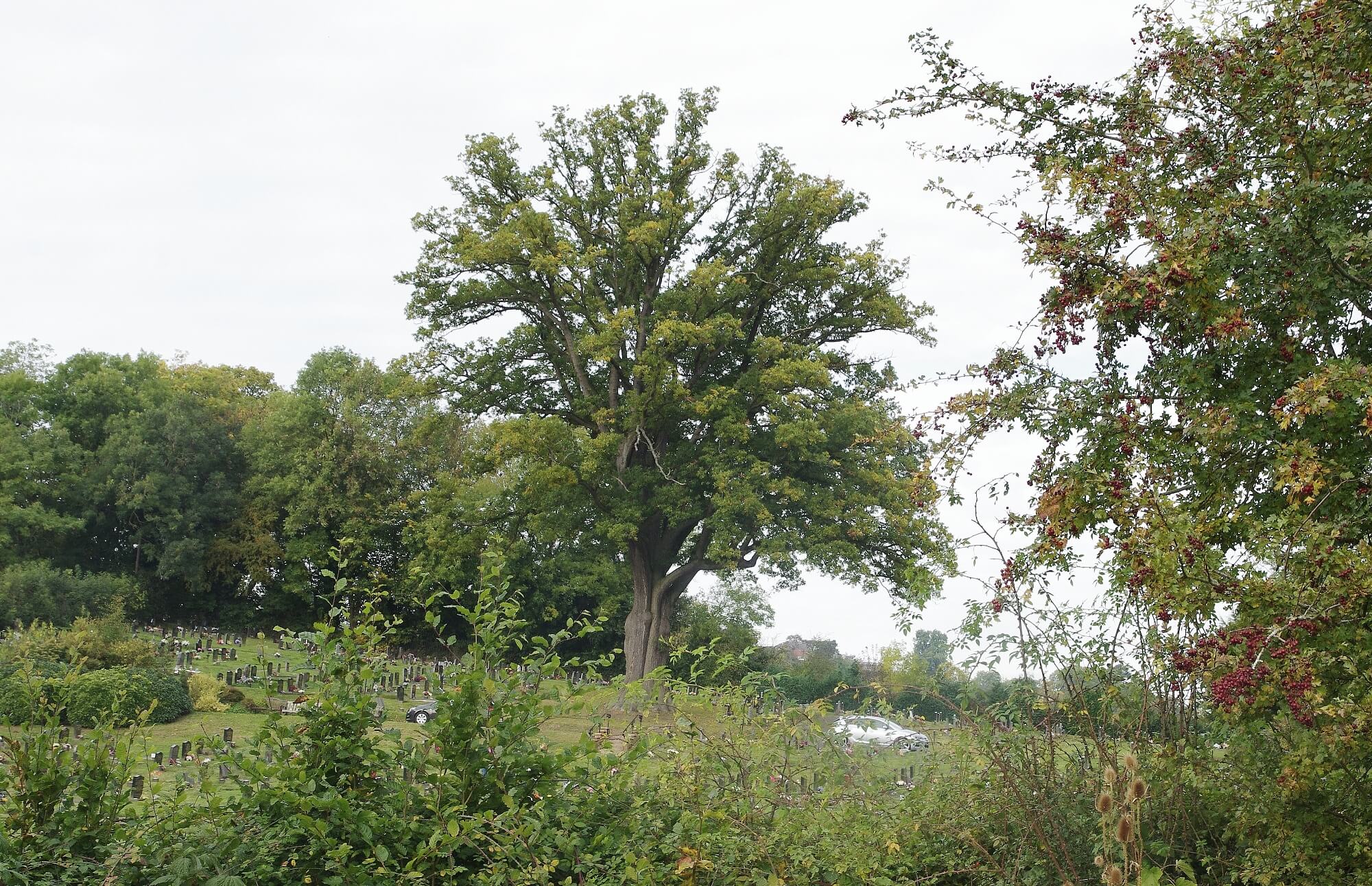 The view from the 'Secret Garden' over towards neighbouring Maesgwasted Cemetery.
This view is about to change quite dramatically next week as the oak tree in the middle of the cemetery is to be felled.
It is sad to loose such a landmark in our local landscape, especially something that was probably here before the church was built and which certainly predates the Council owned cemetery. But as we regularly experience here, big trees (especially the Cedar on the north side of the church) do drop large branches which do land on gravestones and obviously pose a hazard to safety in a public place.
So farewell Cemetery Oak and may your acorns grow strong.
Image of the Week #205