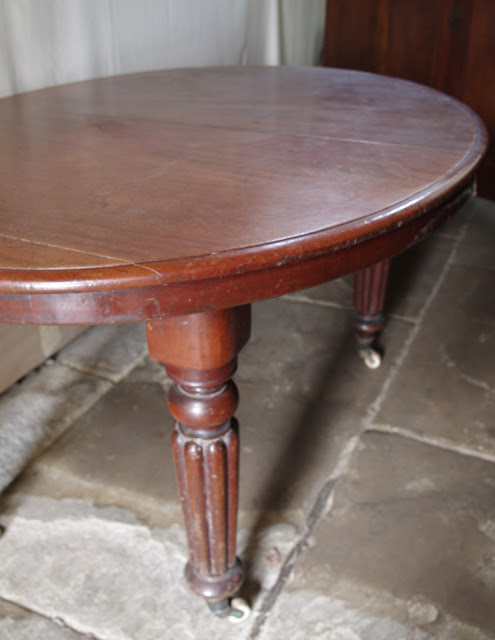 A recent visit to our local antique store proved very fruitful. I was looking for some small shelves for Owen's room, which I happily found and snapped up just in time as a lady came in just after me and wanted them! While I was chatting to Melvyn, the owner of Lamplite Antiques, I spotted the most beautiful Victorian table.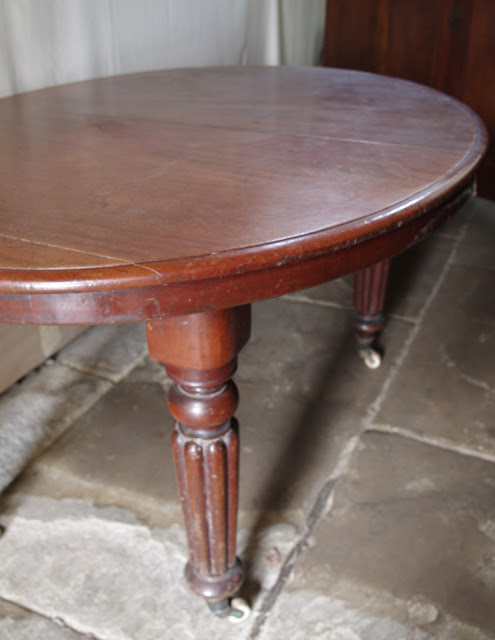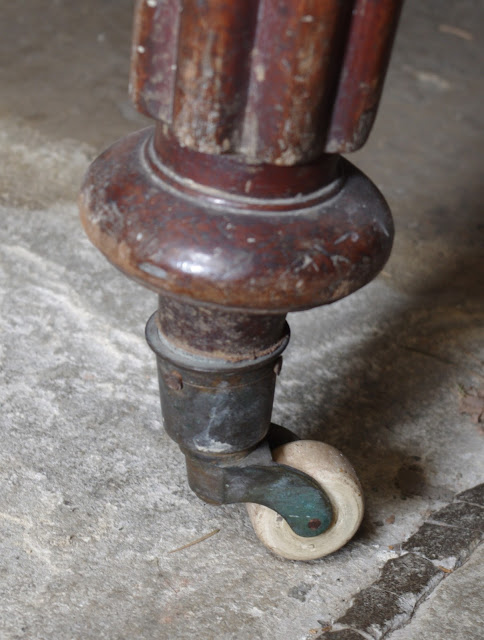 The detailing on the legs caught my eye, and I love the porcelain casters. I have no idea where we will put it but a table will always come in useful somewhere!
Another piece caught my eye. An oak cupboard, which I think would be great for the kitchen.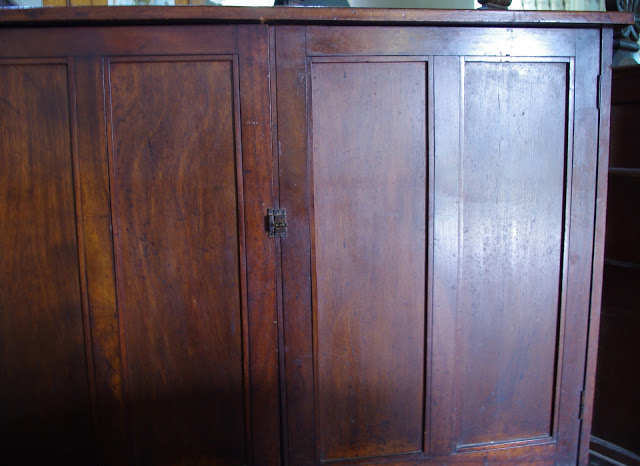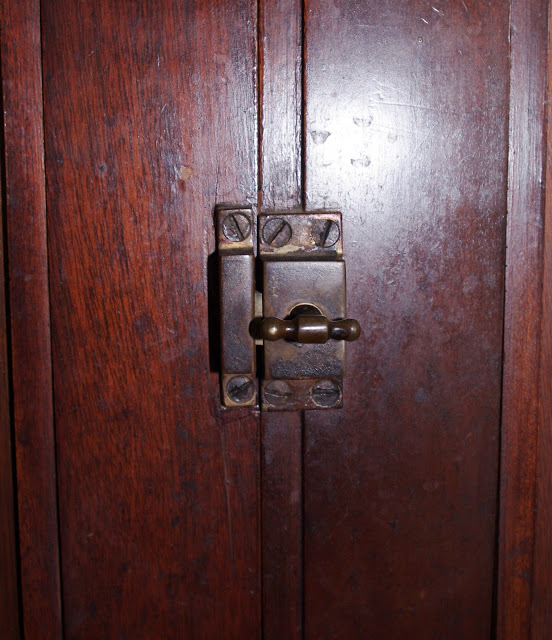 It's always exciting getting things for the 'house', as then becomes more of a reality. But I still have to wait a while before they're in place. In the meanwhile they'll be gathering dust in a corner of the church.
Heather and Melvyn of Lamplite Antiques & Collectables, Welshpool, offer an excellent service. They are very friendly, reasonably priced and they'll even deliver! It's always worth popping in there if you're ever in Welshpool. You'll find them in Boot Street.