Fred undertook a personal challenge of conquering the summits of Snowdon and Cnicht in two consecutive days and raising money for
Montgomeryshire Wildlife Trust's
Dolforwyn Woods Appeal.
Day 1 of the challenge and the weather was not ideal. The summit of Snowdon was shrouded in cloud. Undeterred, Fred under the guidance of 'Sherpa Dad' walked/scrambled up the Watkin Path to the barely visible summit, with 50mph winds!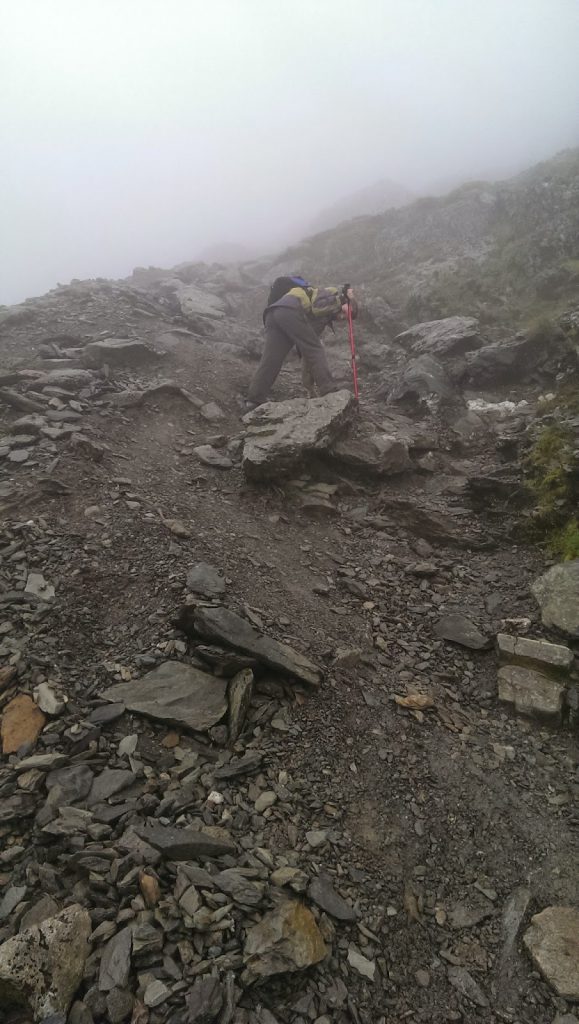 "It was amazing!" he said when he met up with a rather anxious Mum and younger brother who were waiting further down the mountain in much calmer conditions!
Day 2 and it was another early start to conquer Cnicht – 'The Matterhorn of Wales'.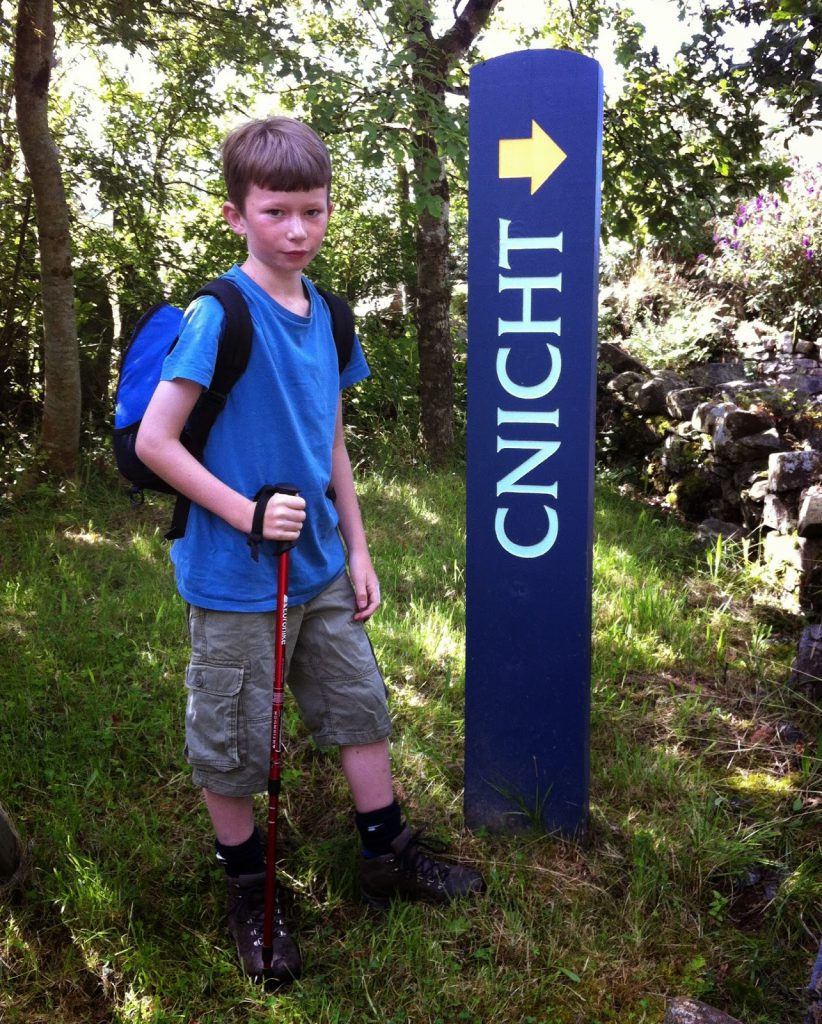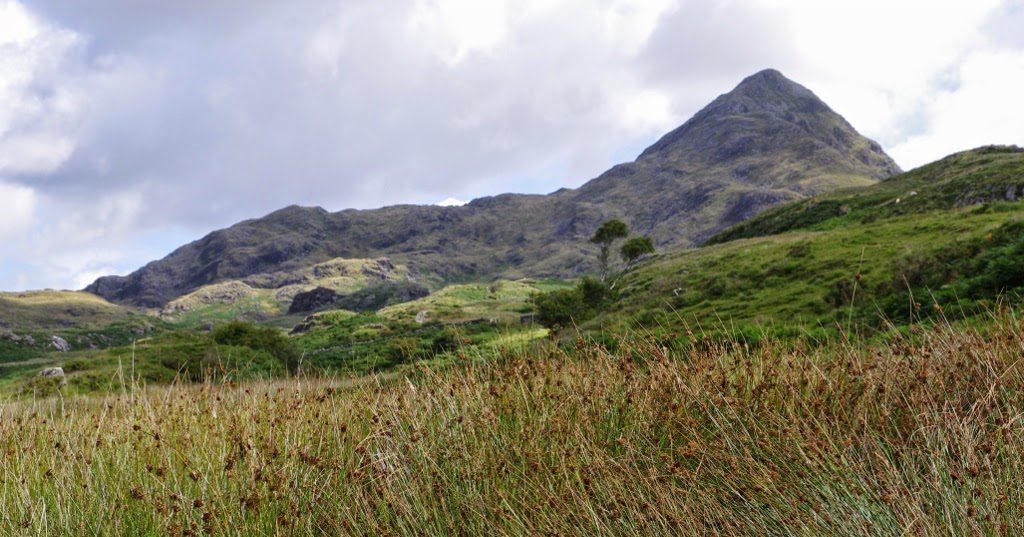 And what a beautiful mountain it is! Thankfully the weather was perfect. Encouraged by his success the previous day, he almost ran up to the summit much to the amazement of fellow walkers. Fred's comment was "This mountain is rather easy!"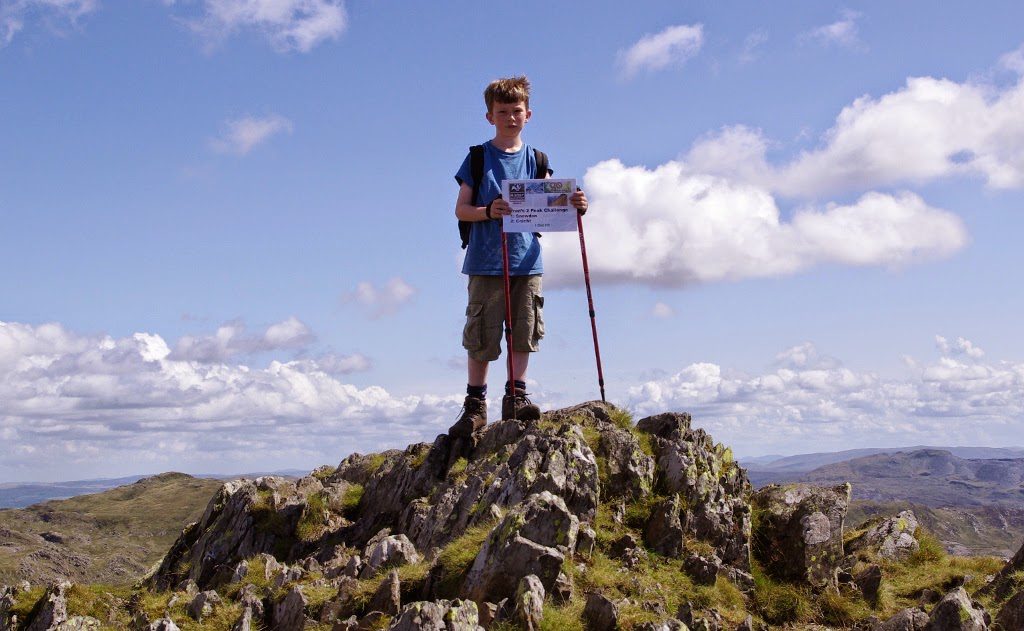 The 7 mile circular walk up Cnicht and back down the Croesor Valley is stunning. As you ascend the summit you are greeted with almost aerial views of the valley below.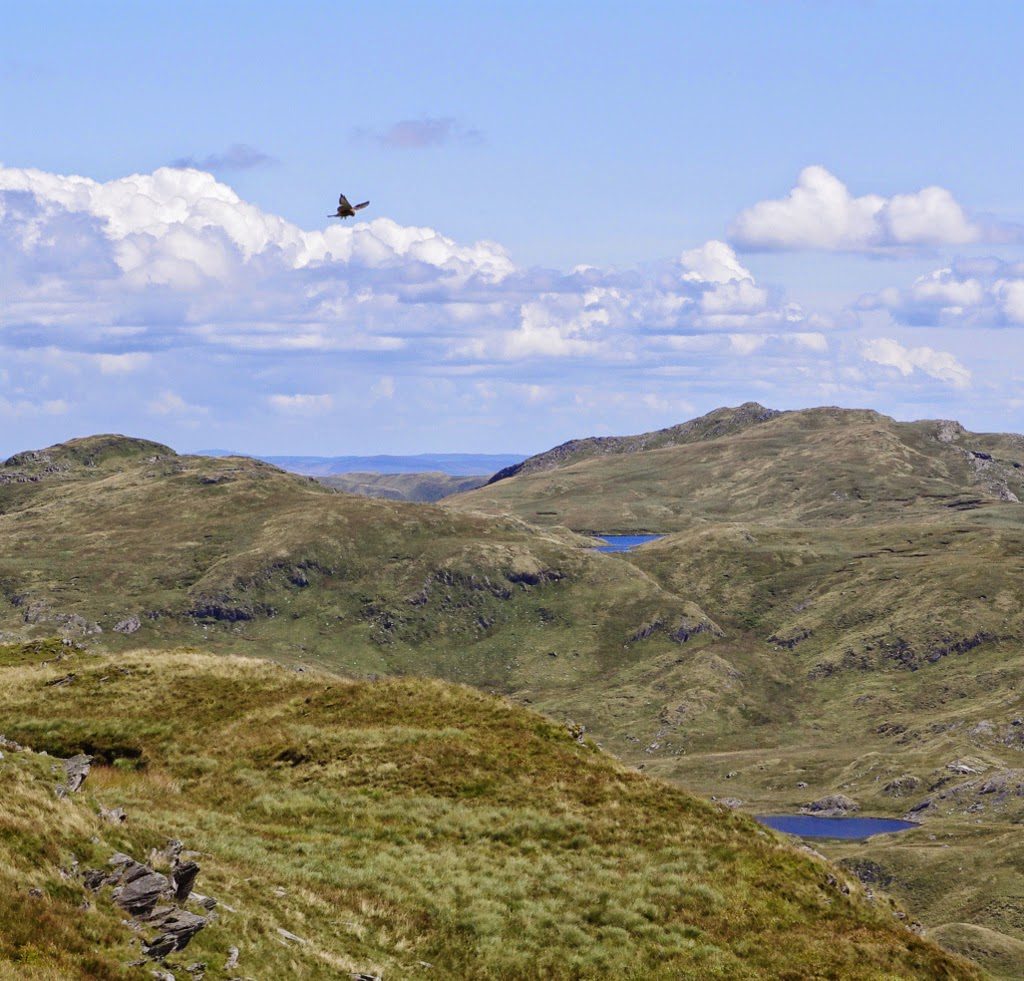 It is the domain of kestrels up here.
Incredibly Victor (who had just turned 4) completed the 7 mile walk. He was keen to do his bit for "The Twoooo Peak CHALLENGE!!"
Fred was treated to a meal out for completing his Two Peak Challenge, where he chose a 'Mega Burger', which, according to Fred was 'very mega'!
Fred's hoping to have raised at least £250 through his efforts – will post an update on the final total. Thank you to everyone who supported Fred by pledging money… sorry folks but it's time to pay up!